Congratulations to EyeHealth Northwest's EHR Systems Manager Sharon Jean- Louis on her first mission trip with her non-profit
Healthy Eyes 4 Haiti
. In cooperation with Highland Park United Methodist Church, they provided eye care services to 800 patients and 600 free eyeglasses were dispensed to the Haitian community of Petit Goave. Dr. Gary Fish, retina specialist from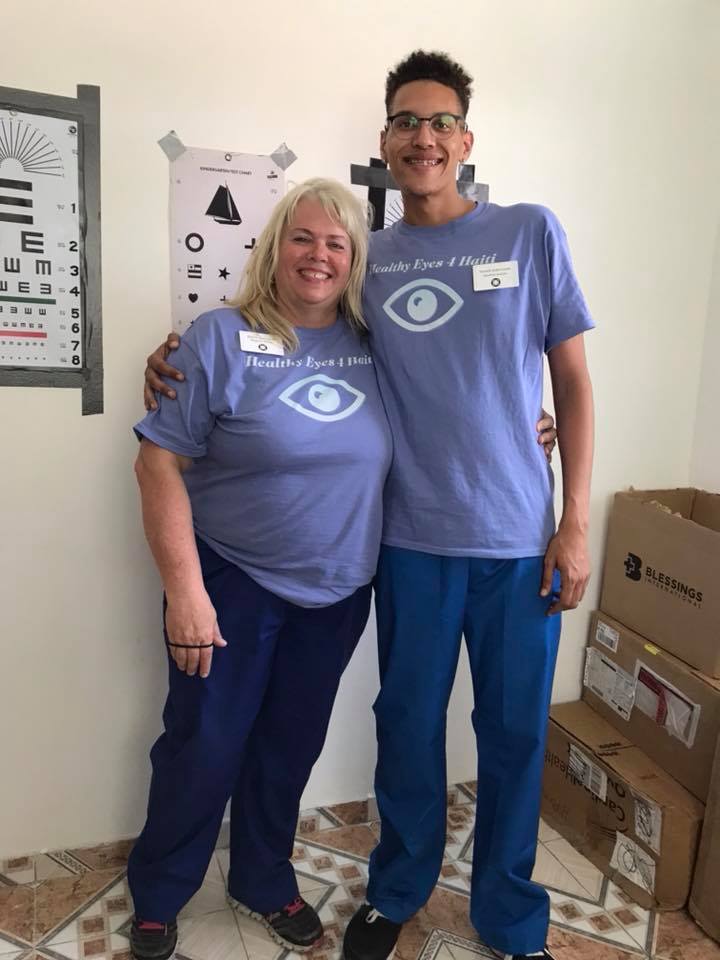 Dallas, Texas, also performed necessary in-office
procedures and laser treatments.
Sharon created a non-profit,
Healthy Eyes 4 Haiti
, in response to the growing need for essential services in rural Petit Goave, Haiti a small coastal community approximately 90 minutes west of Port Au Prince. Her belief is that everyone deserves access to quality, affordable healthcare. In Haiti, the majority of people rarely see a doctor or dentist. Haiti has suffered many hardships including the historic earthquake of 2010 and numerous hurricanes and storms. Thru it all, Sharon has witnessed the Haitian community persevere and start a new day. Healthy Eyes 4 Haiti mission is to provide no charge eye health care to the residents of Petit Goave and its surrounding communities. Please visit
https://healthyeyes4haiti.com/
to learn about Sharon and her personal mission to improve the quality of life for Haitians one eye at a time. We are certainly proud!