Eyeglasses in Portland, OR
EyeHealth Northwest optical is here to help you get through these difficult times. We have frames and lenses in stock and a team of dedicated professionals to produce needed eyewear from our lab.
What we can do:
Duplicate existing orders
Produce back up glasses for contact lens wearers
Provide new eyewear from our EyeHealth Northwest brand, Bridge City Spex.
RX safety eyewear for additional protection. Some sport styles also wrap around, and can function as protective eyewear or sunglasses.
Since 2007, EyeHealth Northwest optical has been making hand-crafted lenses in our state-of-the-art optical lab. Because we have our own local lab we are able to produce eyewear for those people who need it now more than ever.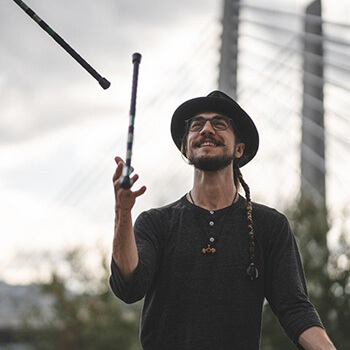 Contact Us To Order Your Glasses
Please fill out the form below and we will contact you about ordering your glasses.
Bridge City Spex Collection
The Bridge City Spex Heritage collection was released in October 2016. Bill MacGillivray, Master Optician and Director of Optical Operations at EyeHealth Northwest, worked with our optical team to design 12 different frame styles. Each optician had their finger on the pulse of their community's needs and wants, which contributed to a well-rounded eyewear collection. Our goal was to be thoughtful of how lens and frames work together to create elegant, finished eyewear. Using decades of optical expertise, customer feedback, and research in Portland eyewear trends, the Bridge City Spex Collection was born. As Portland residents and "eyeglass nerds" ourselves, we live and breathe fashionable eyewear. It's truly our pleasure to provide a collection of unique frames that match the vibrant culture of our great city.
Each frame in the Heritage collection is named after doctors at EyeHealth Northwest. The William, the Sonal, the David — each design tells an original story. The styles are time-tested shapes in face-flattering, richly colored acetates. Think blacks and browns with accents of coral-pink, light blue or olive green.
Safety Eyewear
We are offering several styles of safety glasses, made to ANSI-Z87 standards that will offer additional protection for anyone working with the public. Some of these feature a full seal gasket on the back of the frame as well as a wrap-around design. Not all prescriptions are compatible for this style of frame, but we do recommend these to protect your eyes.
Lifestyle / Sport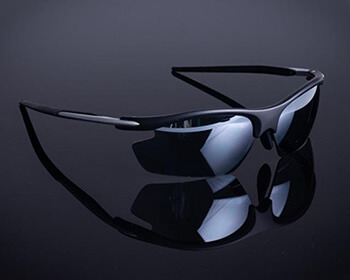 Selecting glasses to protect your eyes from the sun, wind, rain, mud and flying objects is a tall order — add in aesthetics, and it's even more difficult to find the perfect pair.
The Lifestyle Sport collection is designed to make sure everyone, with nearly any prescription, can see all that life is throwing at them. These frames are especially well-engineered to combine a highly functional frame and sport-specific lens. The Lifestyle Sport collection is ideal for active Portland residents, from coaches and athletes to law enforcement personnel and military members.
How do I choose the best glasses for me?
One of our certified opticians will guide you through selecting the best-looking and most functional frame for your prescription, face shape, and lifestyle. All EyeHealth Northwest opticians have an in-depth knowledge of optics, are nationally certified by the American Board of Opticianry, and receive ongoing training to provide you with world-class optical care.
Special Package Pricing
Single Vision Lenses: $149.00
Includes single vision lenses with scratch resistant coating and select frames*.
Bifocal Lenses: $169.00
Includes CR-39 FT-28 bifocals with scratch resistant coating and select frames*
Trifocal Lenses: $189.00
Includes CR-39 FT-7×28 trifocal with scratch resistant coating and select frames*
Computer lenses: $219
Includes CR-39 Office Reader lenses with scratch resistant coating and select frames*
Progressive Lenses: $249.00
Includes CR-39 select progressive with scratch resistant coating and select frames*.
Sports Lenses: $299
Includes Bridge City Spex sport frame, single vision polycarbonate lenses. High impact resistance, premium scratch coating, one year warranty. Limited to an RX range of +4.00 to -6.00 with up to a 2.00 cylinder.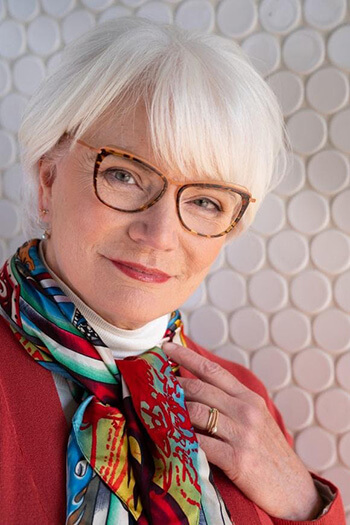 *Select frames from our Bridge City Spex Heritage collection or safety frames featured above. Lens options and upgrades are available.
No insurance plans, discounts or other package pricing may be combined with this offer.