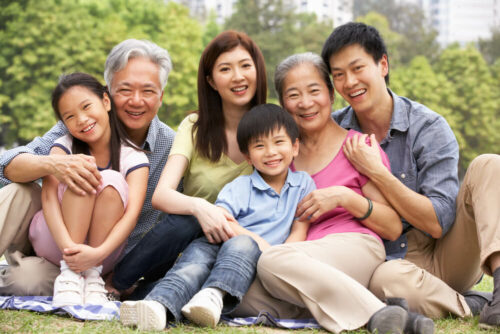 Portland's Trusted Eye Care Professionals Serving Here and Afar
EyeHealth Northwest physicians and surgeons have been taking care of the communities of Portland for over 65 years. With 13 clinics and four hundred employees, EyeHealth Northwest is one of the largest doctor-owned eye care clinics in the country. The doctors and staff are committed to the specialty care and medical expertise needed from routine check-ups for glasses to the most complicated surgical procedures. They are dedicated to pursuing their mission-preserving a lifetime of vision.
Beyond Portland, the professionals at EyeHealth Northwest traveled to nine other countries in the last year to restore vision for people in medically underserved areas. Donating time, travel, equipment and supplies EyeHealth participated in missions to Mongolia, Peru, India, Kenya, Mexico, Vietnam, Philippines, Nepal, India, Argentina, El Salvador, and Fiji.
Locally, EyeHealth Northwest provides personalized service in all areas of eye care and surgery.
Advanced Cataract Surgery
EyeHealth Northwest is the first in the Portland area to offer Custom Laser Cataract Surgery. Femtosecond laser technology brings a new level of customization to cataract surgery, allowing each procedure to be specifically tailored to patient anatomy and surgeon preference. In addition cataract patients now have an option to decrease dependence on glasses with high technology lens implants.
Dry Eye Treatments
EyeHealth Northwest is the first and only accredited Dry Eye Center of Excellence in our region. The EyeHealth dry eye specialists provide breakthrough treatment options, including LipiView Analysis and FDA approved Advanced LipiFlow treatment for those suffering from dry eye.
Comprehensive Eye Exams
The best way to ensure a lifetime of good vision is through regular, comprehensive eye examinations. An examination by an EyeHealth Northwest physician is much more than a test to determine if you need glasses or contact lenses. A comprehensive eye examination allows your eye doctor to diagnose and treat diseases at the earliest possible opportunity. Annual medical vision exams are recommended for diabetic patient to prevent vision loss.
Lasik-Laser Vision Correction
EyeHealth Northwest continues to be a leader in refractive surgery. EyeHealth provides a level of service that is unmatched with any franchise, retail, or strip mall providers. The goal at EyeHealth Northwest is to give you the information you need, advise you as to what treatment is best for you, and explain how advanced blade-free laser and Wavefront technology has revolutionized the world of LASIK.
Optical
The EyeHealth Northwest optical shops, offer high definition lenses that are digitally surfaced using the most advanced computer software to help you see clearly. EyeHealth Northwest creates locally made, state-of-the-art lenses produced by their own EyeHealth Optical Lab.
Contact Lenses
The"right fit" for your contact lenses is what sets EyeHealth Northwest apart from mail order suppliers. Patients find the right fit with Certified Contact Lens Specialists trained to custom fit the appropriate lens for your eyes, including hard to fit or specialty lenses.
Plastic Surgery & Aesthetics
The Physicians at EyeHealth Northwest are trained in eyelid surgery as well as other aesthetic procedures. In addition, EyeHealth offers expertise with a fellowship trained Oculoplastics specialist for treatment, consultation and second opinions.
Pediatric Eye Care
Good vision is essential for proper physical development and educational progress in growing children. EyeHealth has three fellowship trained pediatric specialists in the Eastside, Westside and Clackamas County offices.
EyeHealth Northwest's highly trained and Board Certified specialists treat degenerative vision conditions such as
Glaucoma
Retina Disease
Macular Degeneration
Diabetic Eye Disease
Uveitis
Who you trust with your vision, matters. EyeHealth Northwest is committed to offering Portland the specialty care and medical expertise needed from routine check-ups for glasses to the most complicated surgical procedures necessary for preserving a lifetime of vision for you and your family.