LASIK Eye Surgery in Portland, OR
EyeHealth Northwest is a team of highly skilled dedicated eye care specialists and Board-Certified LASIK Surgeons in the Portland Metro area. We know that when it comes to your eyes, you expect excellence in surgery. We welcome you to visit our clinic for a consultation to find out what EyeHealth Northwest & Laser Vision Correction can do for you.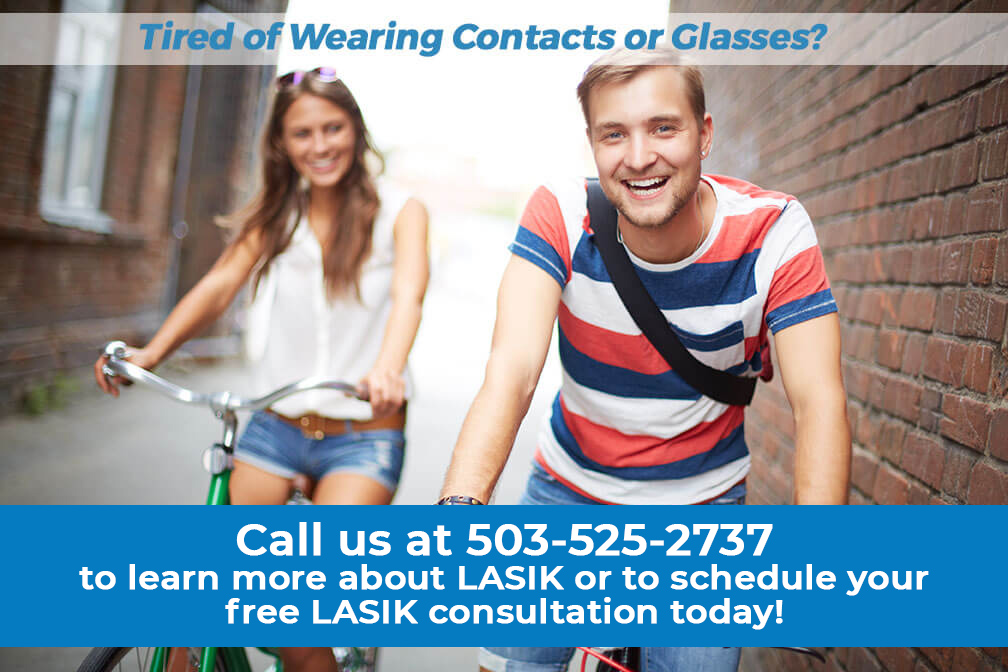 Our Promise to You
Our promise is to give you accurate information to confidently make this life-enhancing choice. Our commitment is to your total vision health, every-step-of-the-way (not just surgery). These are your eyes and who you trust with your precious vision matters!
Counseling and Advice
A trained, certified patient counselor will assist you throughout your entire experience.
LASIK Overview
Pre-Operative Consultation
Our surgeons personally conduct a detailed examination to determine your suitability and readiness for laser eye surgery before performing your surgery.
Board Certified LASIK Surgeons in the Portland Metro Area
One main reason people choose EyeHealth NW is our highly-skilled, experienced and dedicated surgeons. Our ophthalmologists are board-certified and specialized in the field of refractive surgery.
Investment in Technology
We invest in leading-edge technology including all-laser LASIK because it has proven to provide SAFE, ACCURATE and PRECISE results. EyeHealth NW LASIK surgeons use the Wavelight Refractive Suite which utilizes the FS200 Femtosecond laser, the EX500 excimer laser, and Contoura Vision topography.
Post-Operative Care
Our surgeons will monitor and care for you throughout your post-operative appointments.
Easy Payment Options
EyeHealth Northwest can help you manage your cost of surgery through our partnership with Care Credit, Care Credit offers interest-free financing payment plans up to 24 months helping make laser vision correction more affordable. We don't want finances to be an obstacle between you and vision freedom.
* flexible spending, insurance discounts may also apply.
During your consultation, you will have the opportunity to spend ample time with your surgeon and counselor who can provide you with all the information you need to make an informed decision regarding your treatment.