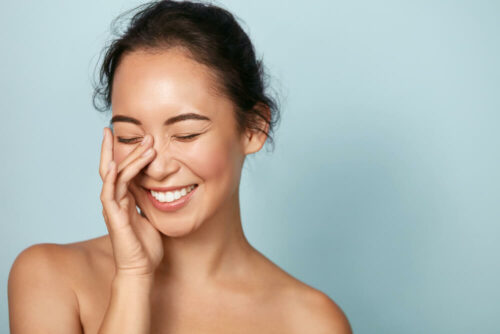 Envision, Experience, and Discover…
your everyday world with renewed confidence and a youthful expression at any age. Our Board Certified and fellowship-trained specialists share your commitment to look and feel your best at every age and stage of your eye health. Dr. Prashanth Vallabhanath, Dr. Francisco Castillo, and Dr. Bryce Radmall, provide medical treatments to help with drooping skin around your eye that may be impairing your vision. They also specialize in cosmetic procedures to treat and enhance the personal appearance of the eyes.
What is Oculoplasty
Oculoplasty is the specialty of reconstructive surgery of the eye and surrounding area. Oculoplastics describe treatment and surgery for the structures around the eye, such as the eyelids & eyebrows.
Why choose an Oculoplastic Surgeon?
1. Oculoplastic surgeons are trained in the medical and surgical health of the eye and eyelids. Therefore, the well-being of the eye is the priority while planning your surgery.
2. Oculoplastic Surgeons have specific training in the anatomy and function of the eyelids. As a result, they can handle the many complexities of the eyelid area.
3. Oculoplastic surgeons take care of eyelid trauma and cosmetic issues. They have a deep understanding of eyelid anatomy.
4. You should look for a doctor who has completed an American Society of Ophthalmic Plastic and Reconstructive Surgery (ASOPRS) fellowship. This indicates your surgeon is not only a board-certified ophthalmologist but also has had extensive training in ophthalmic plastic surgery.
Our fellowship-trained and ASOPRS certified Oculoplastics specialists, Dr. Prashanth Vallabhanath, Dr. Francisco Castillo, and  Dr. Bryce Radmall
are available for treatment, consultation, and second opinion. Call us to schedule a consultation at (503) 557-2020. Or request a consultation online.