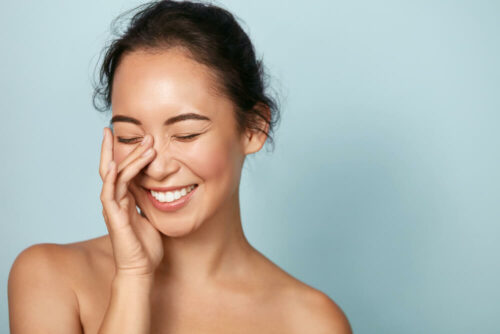 Are you seeking a younger or more refreshed appearance? EyeHealth Northeast offers many surgical and nonsurgical options to help revitalize your facial appearance. As we age, our eyes tend to make us appear more tired than we really may be. The elasticity of the skin diminishes as we age making facial skin appear to sag. We encourage you to read through our aesthetic and plastic surgery pages to learn more about the services we offer.
What is Oculoplasty and why choose an Oculoplastic Surgeon?
Oculoplasty is the medical specialty of reconstructive surgery of the eye and surrounding area. Oculoplastics describe treatment and surgery for the structures around the eye such as the eyelids & eyebrows.
Changes that occur in these structures can range from cosmetic rejuvenation, an elective surgery for personal enhancement, to life-threatening, whereby vision health is affected by deteriorating structures around the eye.
By choosing a fellowship-trained oculoplastic surgeon, you are selecting a surgeon that has special training and experience in plastic surgery of the eye, whether this is for medical reconstruction, or to enhance the appearance of the eye region.
The physicians at EyeHealth Northwest are trained in eyelid surgery and aesthetic procedures. In addition, a fellowship-trained Oculoplastics specialist Dr. Prashanth Vallabhanath, Dr. Francisco Castillo and Dr. Bryce Radmall are available for treatment, consultation, and second opinion.