To tackle damaged skin that shows wrinkles, acne scars, uneven pigmentation, and sun damage, we offer fractional CO2 Laser Skin Resurfacing. Laser treatments can be either ablative or non-ablative. Both stimulate collagen production, but ablative also removes much of the damaged outer layers of skin to allow new skin to occur. Your surgeon will recommend your treatment depending on the damage.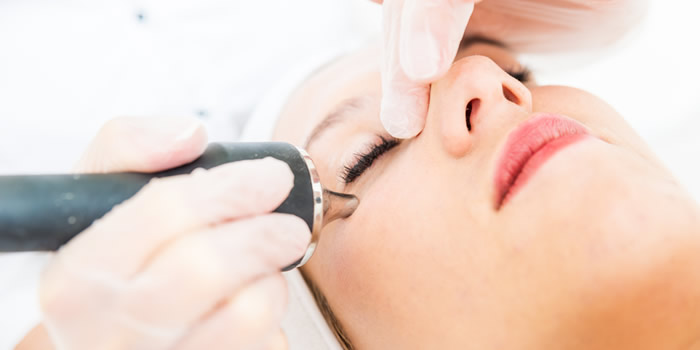 The laser treatment is done with local anesthesia (numbing injection) and light sedative (we don't have to put you fully to sleep). You are generally very relaxed and comfortable. A nurse anesthetist will be with you during the procedure to help ensure your safety and comfort.

Depending on the treated areas, the procedure can take 10 to 30 minutes to complete. The physician uses tiny laser beams to treat the skin. You will be very comfortable during the procedure and not feel any pain. The heat from the lasers and the body's natural healing process work in tandem to stimulate collagen production. Once completed, the doctor will apply ointment to the treated areas to aid your recovery. Depending on the type and strength of the laser treatment, the treated areas may remain red for 2-6 weeks after the treatment. The redness can be covered with makeup within one week after the procedure. You will begin to notice improvements in the fine lines and wrinkles of the treated areas just one week after the laser treatment. It is essential to keep in mind that stimulating collagen production in your skin takes time. The treated areas will continue to experience improvements in fine lines and wrinkles and improvement in elasticity over six months.
If you are interested in learning more about cosmetic surgery at EyeHealth Northwest, we invite you to call us at (503) 557-2020 or request a consultation online.