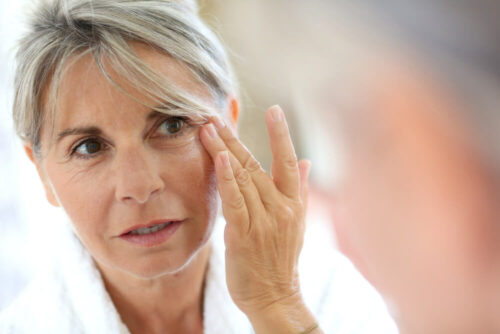 The eyelids may also either turn out (ectropion) or roll inward (entropion). Ectropion often results in tearing and redness of the eyes. It is also caused by looseness of the lid structures caused by aging. Sometimes sun-damage to the skin can contribute to this problem. Entropion has similar causes, but in this case, the lids roll inward and cause eye pain and irritation from the lashes rubbing against the eye. Both of these are corrected with an out-patient surgical procedure which is usually covered by insurance.
Although tearing can be caused by lid malpositions, it is sometimes caused by a block in the tear drainage system. This usually causes fairly constant tearing without eye irritation. Sometimes a simple procedure can be used to open and dilate the drainage duct. Often, if the blockage is severe, a surgery is required to by-pass the tear drainage duct blockage.
Eyelid Tumors
As the population ages, eyelid tumors are becoming more and more common. The most common lid tumor is also one of the most common skin cancers: basal cell carcinoma. Your ophthalmologist will check your lids during your exam for lid tumors. Often, the tumor can be surgically removed and the lid reconstructed with minimal scarring. Larger tumors will need more involved reconstruction.
Protecting your eyes and skin from sun damage is the best way to prevent these problems.
Before & After
Lid Lesions
Entropion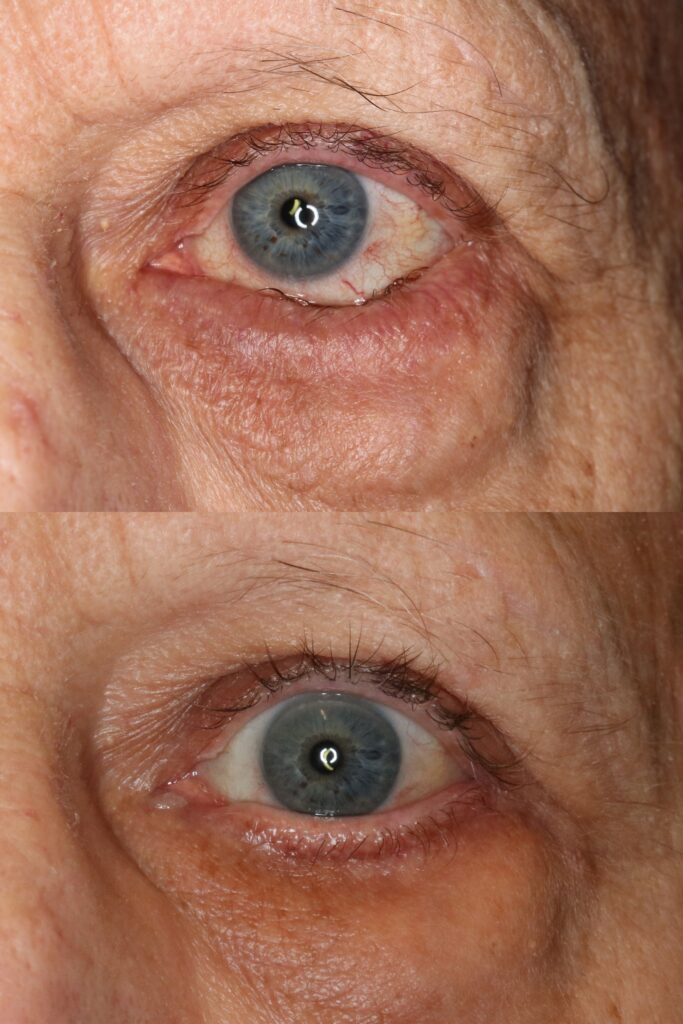 Ectropion