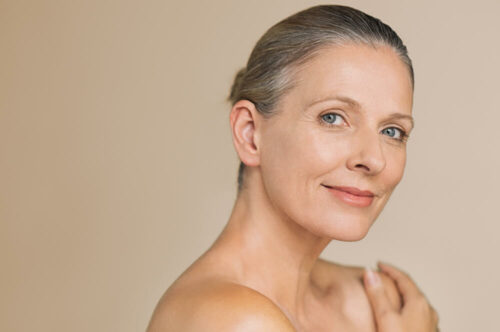 Having heavy or droopy eyelids, or even excess eyelid skin, can both give the appearance of aging and also may impair your vision. In addition, you may look tired or sad, even when you are not. Blepharoplasty, often called eyelid surgery, maybe an option to rejuvenate the eye area by reducing excess fat and skin around the eyes to provide a more youthful and refreshed appearance.
Eyelid surgery can provide one or a combination of the following improvements:
-Opening the upper eye area
-Reducing puffy under-eye bags
-Removing loose skin and fat deposits on the upper or lower eyelids
-Improving peripheral vision obstructed by upper eyelid hooding
Ptosis – Dermatochalasis: upper and lower eyelid surgery
The most common eyelid conditions such as baggy skin (dermatochalasis) or droopy lids (ptosis) are age-related. They are caused by gravity and stretching of the tissues in the lids-this can sometimes be enough to block the vision. Dermatochalasis and ptosis can often be repaired with an outpatient surgical procedure. If the vision is significantly affected by the lids, insurance may cover the procedure.
Following a comprehensive exam and surgery consultation, patients will plan their surgery with a surgery coordinator. In preparation for surgery, a local anesthetic may be used along with a mild sedative to relax. During the procedure, fatty tissue, loose & excess skin is removed and reconstructed. Recovery from blepharoplasty typically includes bruising and swelling generally noticeable for a week to a month after surgery. Post-operative discomfort is usually mild.
Before & After Photos
Ptosis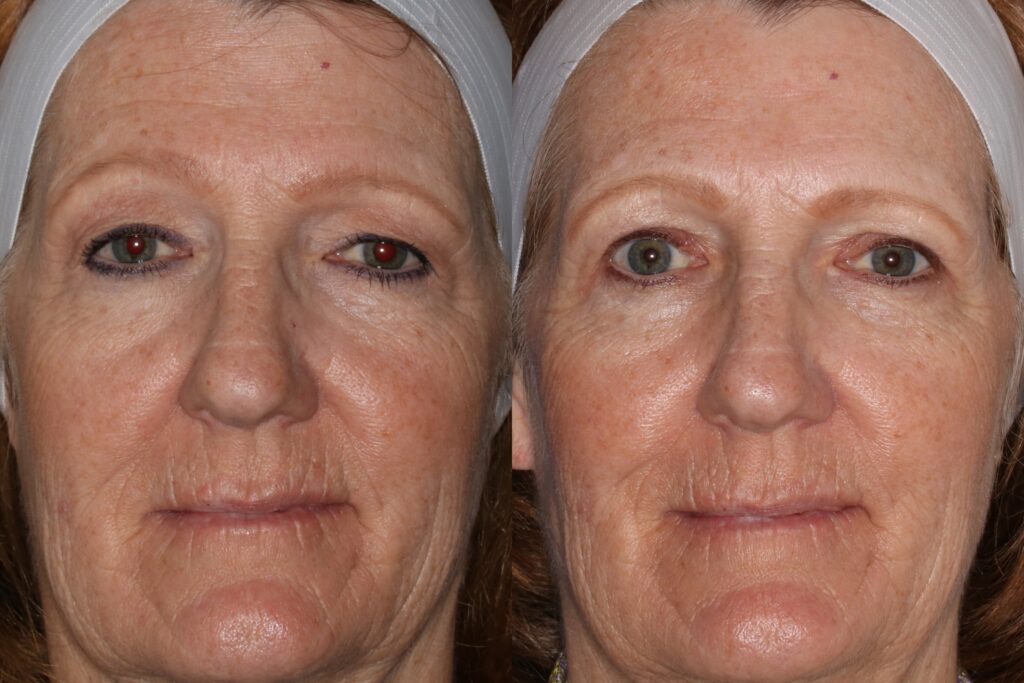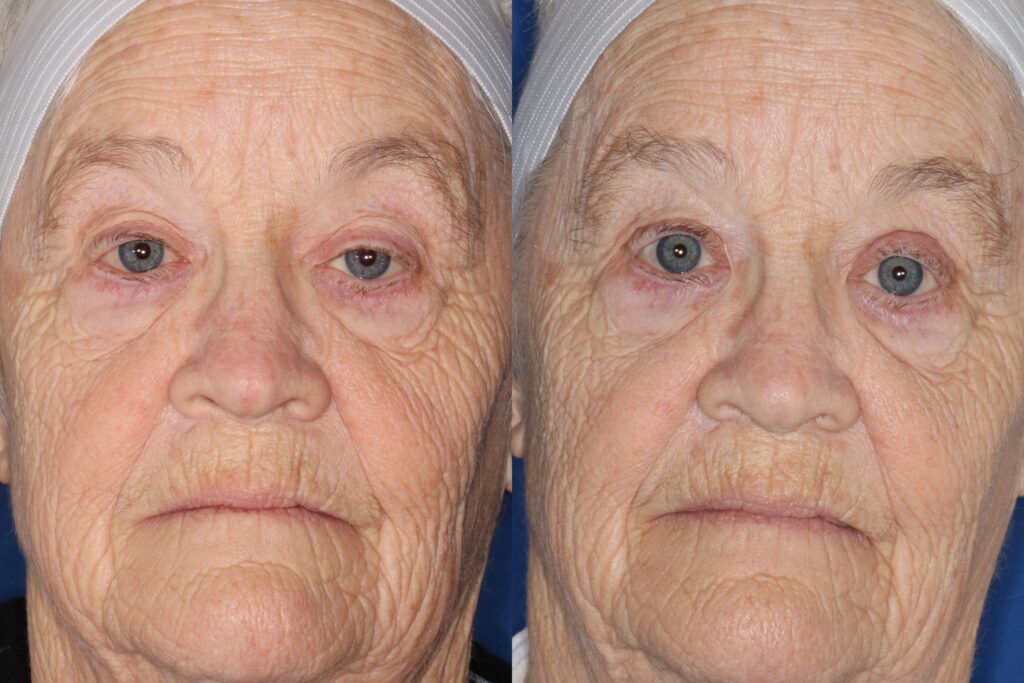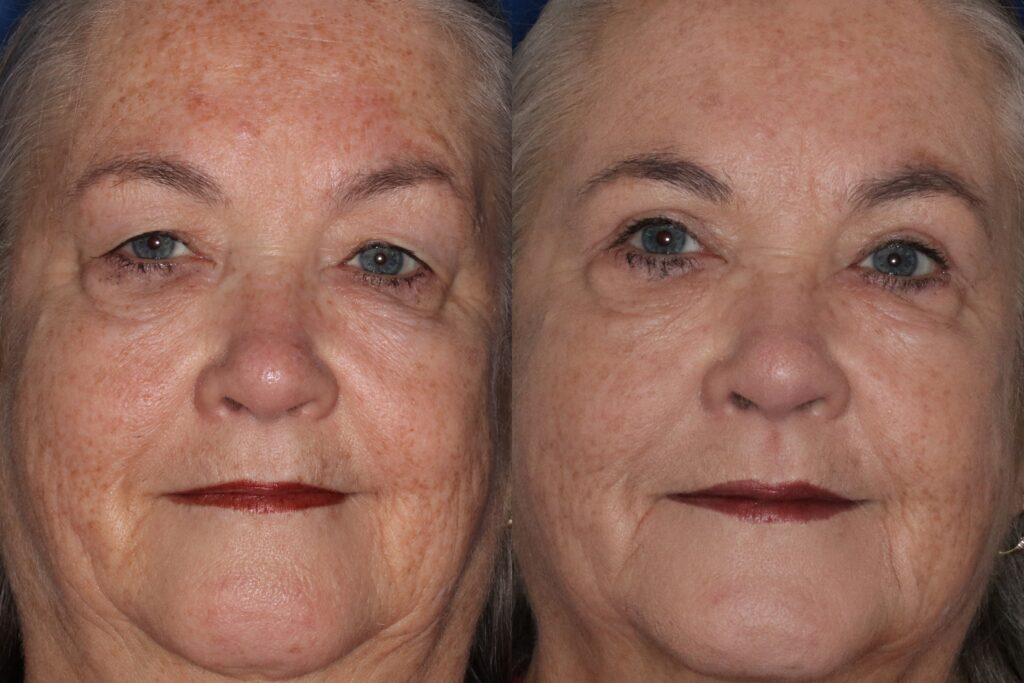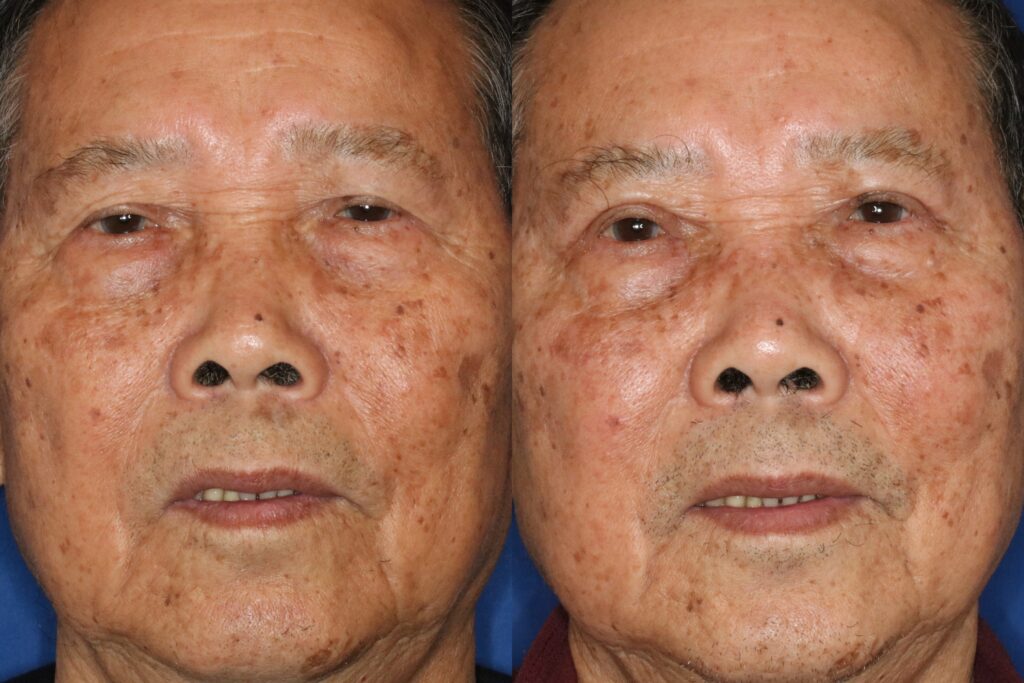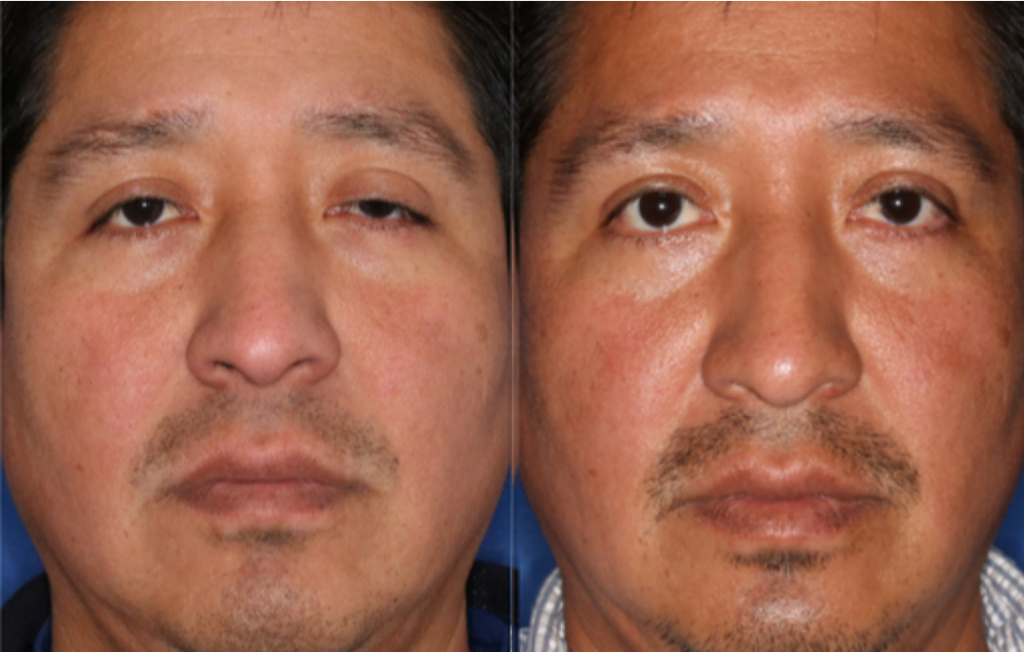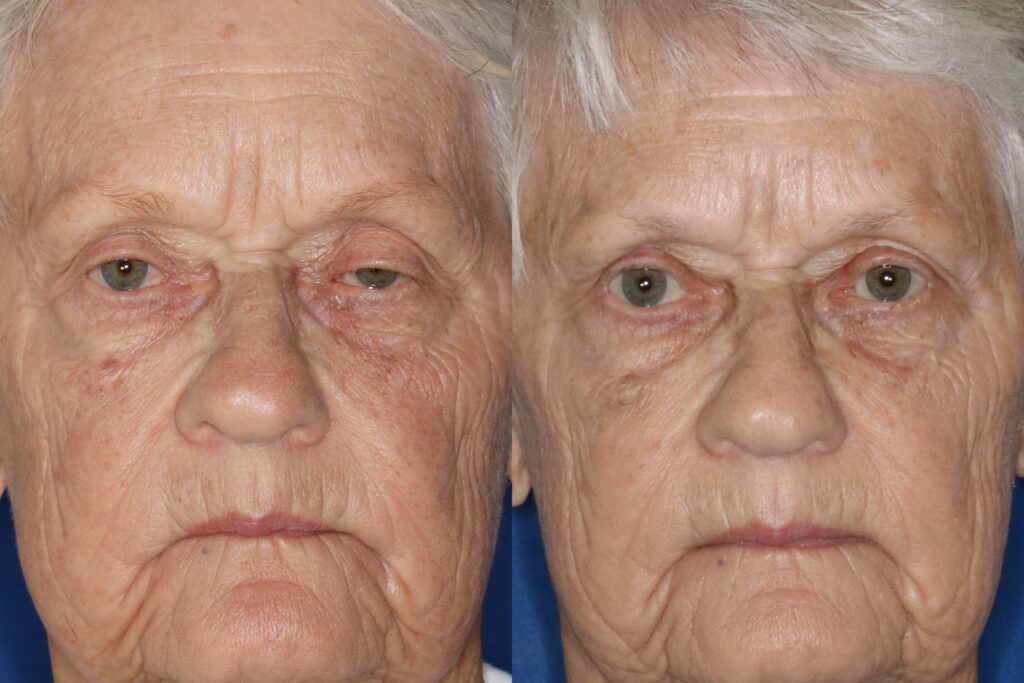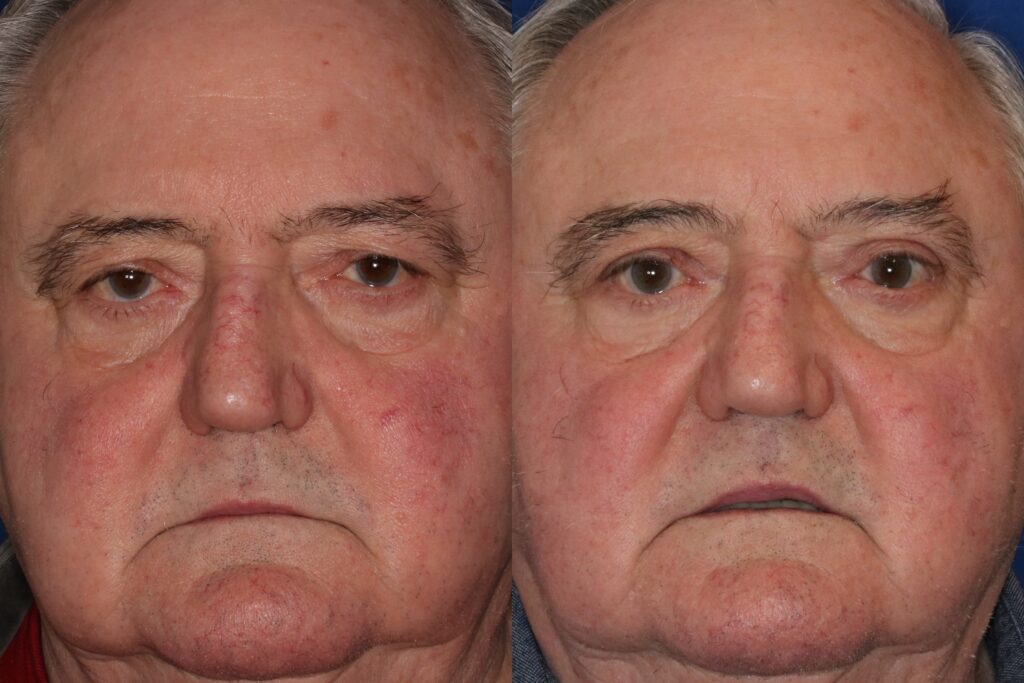 Endobrow and Blepharoplasty
Endobrow and Ptosis Repair + Lower Lid Blepharoplasty
Endobrow and Ptosis Repair + Lower Lid Blepharoplasty
Right Endoscopic brow and Ptosis repair
Transblepharoplasty