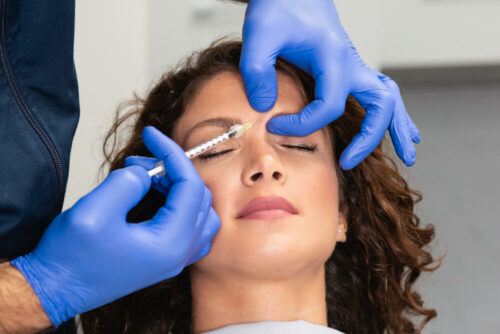 If you've ever considered BOTOX Cosmetic, you owe it to yourself to take advantage of this treatment at EyeHealth Northwest. Why EyeHealth for BOTOX®? Compared to salons or spas, our patients receive authentic BOTOX® cosmetic treatments personally administered by our EyeHealth Northwest Oculoplastic surgeon.
Not sure if BOTOX® is right for you? Call to request information or to schedule a complimentary consultation to learn more about BOTOX cosmetic with EyeHealth Northwest.

Why BOTOX® cosmetic?
Personal vision is more than simply wearing designer glasses or contacts. Personal vision is how we perceive ourselves in our world around us. Patients may choose to have FDA approved BOTOX® cosmetic for many reasons. Most often, BOTOX® cosmetic is used as a non-surgical option to accurately & effectively treat fine facial lines and wrinkles for both men and women. BOTOX® has proven to be the best non-surgical form of facial rejuvenation and is capable of producing phenomenal improvements in your appearance.