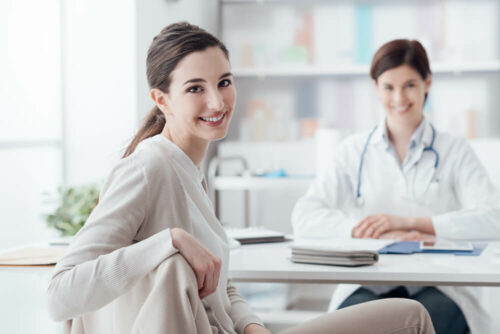 New Protocols to Keep You Safe-COVID-19 Policies
EyeHealth Northwest is working diligently with our physicians and staff to prepare for the ongoing impact of the coronavirus on our patients, teams, and facilities. We closely follow the guidance from the CDC, the Oregon Health Authority and the American Academy of Ophthalmology to manage how to continue to provide the highest quality of eye care to our patients. To keep our patients and staff safe, we have instituted the following procedures to manage our in-office visits.
Social Distancing: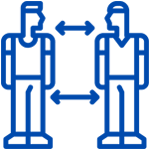 We will monitor our waiting areas to ensure maximum capacity for social distancing requirements with 6 feet spacing of persons and chairs. If capacity is reached, arriving patients will be asked to wait in their vehicle. We ask that you arrive at your scheduled time and not to arrive early.
Screenings: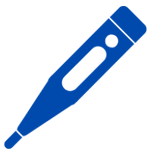 Each person entering the building will be asked the following COVID-19 screening questions:
In the last two weeks, have you been in contact with someone who was confirmed or suspected to have Coronavirus/COVID-19?
Are you experiencing symptoms such as a fever, cough, or shortness of breath?
Any person who answers "yes" to any of the questions and/or has a temperature greater than 100 degrees, will not be allowed into the building. Our Screener will take the person's name and cell phone and ask them to wait in their vehicle for a call from our technician or a provider.
Limiting Visitors: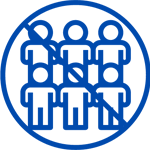 Drivers will be asked to stay in their vehicle or to wait outside unless the patient requires medical assistance or is a legal guardian.
Masking: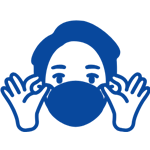 Everyone entering our clinics over the age of 2 years old will be required to wear a mask or face covering. A face shield may only be worn in conjunction with a mask. If you have a mask with a valve, we will provide you with a mask to wear. Valve masks allow breath droplets to escape during exhalation and therefore, do not provide adequate protection against COVID-19 for the people around you.
Environment: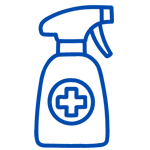 All equipment, surfaces, and frames are cleaned and disinfected after every patient. Our waiting rooms will be arranged to accommodate social distancing.
Optical: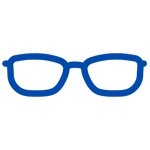 Optical departments are open by appointment only. You may be asked to wait outside or in your vehicle if the optician is working with another patient.