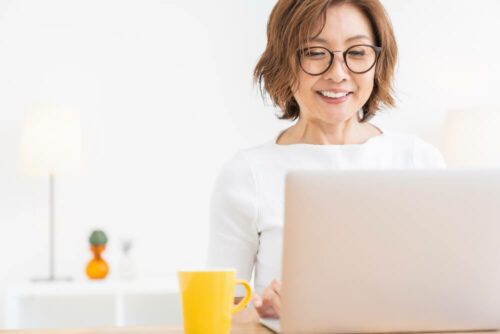 What to expect during a Glaucoma consultation
Even if you have had your eyes examined many times, there are a number of differences in a glaucoma evaluation that we will explain below.
Preparing for the visit
You should allow a minimum of two hours for your appointment due to the number of steps involved in a glaucoma evaluation. You should not schedule another appointment within three hours of your examination. Because of the amount of time we set aside for a glaucoma evaluation, please call us immediately to reschedule if you are unable to keep your appointment.
Bring a complete list of your general medications and eye drops with you. If you use any eye medications (prescription or over the counter), please bring the actual medication container as well – this helps us identify exactly what you are taking and how you are taking the medication.
It is extremely helpful to have past information about your eyes. If you have the results of any prior eye exams, diagnostic tests (like visual fields) or eye photographs, please bring these to your appointment. Please bring the name and address of any prior eye doctors.
Most patients feel comfortable driving after having their eyes dilated. If you are unsure or uneasy driving while your eyes are dilated, please be safe and bring another driver with you to your examination.
If you have any medical conditions or physical disabilities that make it difficult for you to stand or walk, or if you require assistance in the restroom, please bring a family member or attendant who can assist you.
Inform us ahead of time if you have any concerns regarding payment for the examination – most often, these questions can be worked out in a mutually satisfactory way prior to the appointment. Please bring current insurance cards and photo ID to the appointment.
What to expect during the examination
You will be asked to fill out a detailed medical history form.
Our technical staff will take a current history, check your vision, and measure your eye pressure and corneal thickness.
Your EyeHealth physician will examine your eye with the slit lamp microscope and perform Gonioscopy
If safe to do so, your eyes will be dilated for a careful examination of your optic nerve and retina. On average, the drops require 20-30 minutes to take full effect.
Your eye will remain dilated on average 2-3 hours.
You may have other diagnostic testing done, including measurement of the retinal nerve fiber layer (by OCT or GDx) and/or a visual field. In some cases, a shorter second visit may be necessary to complete the diagnostic evaluation.
Once the evaluation process is completed, your physician will discuss his findings and current diagnostic impression with you. If indicated, further diagnostic tests or treatment options will be reviewed with you and a diagnostic/treatment plan will be decided on. The diagnosis and treatment of glaucoma is often a process, so more than one visit may be necessary to determine the final diagnosis and/or determine the best therapy.
After the visit
Once you return home, you may think of additional questions. Please feel free to call or email us through our patient portal – our goal is that you understand your condition and treatment plan. If you have been referred to EyeHealth Northwest by another doctor, a letter summarizing your visit will be sent to this doctor and your primary care provider.