Posted by: Eye Health Northwest in LASIK on February 25, 2022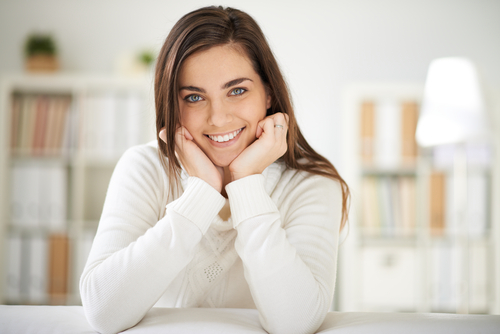 LASIK is a popular elective procedure that corrects nearsightedness, farsightedness, and astigmatism. The goal of the LASIK procedure is clearer, sharper vision.
LASIK has a high satisfaction rate, around 96 percent of people who have had LASIK report that they are happy with their results. Since eye doctors began performing the procedure, many people who have had LASIK have enjoyed sharper vision.
The primary motivating factor for many patients to have LASIK is reducing their dependency on contact lenses and glasses. Keep reading to learn if you are a good candidate for LASIK surgery!
Who Can Have LASIK?
Those who qualify as LASIK candidates are often adults whose eyes are relatively healthy. The FDA has approved LASIK for patients 18 and older.
Children are not eligible for the procedure because their eyes are still developing. Most eye doctors recommend getting LASIK in your twenties.
Many eye doctors require you to have a glasses prescription that has remained stable for at least two years, and you must have a healthy cornea to be a candidate for LASIK.
Your eye doctor EyeHealth Northwest will perform a series of tests during your consultation to determine if you are a good candidate for LASIK.
What Happens Before the LASIK Procedure?
During a LASIK consultation, you will have a complete eye examination, and your eye doctor will gather your previous medical history.
If you're approved as a candidate for LASIK, your experienced physician will explain the procedure and what to expect during and after surgery.
Part of the LASIK consultation includes imagining and getting measurements of your eye. Your eyes are photographed and electronically mapped using a machine called a corneal topographer.
These images and measurements become the eye doctor's map during the procedure to ensure the most precise and successful results.
What Happens During the LASIK Procedure?
Your LASIK surgeon uses a laser to reshape tissue under the cornea's surface layer during the procedure. The cornea is the round dome at the front of the eye.
Reshaping the cornea allows light entering the eye to focus correctly onto the retina, creating clearer vision and a sharper image.
First, your eye doctor will give your eyes numbing drops. Then they will create a flap in the cornea and reshape the corneal tissue underneath the flap with the laser.
To correct a nearsighted eye, the doctor flattens the cornea. To correct a farsighted eye, the cornea is made steeper.
The doctor uses the laser to smooth an irregular cornea into a spherical shape for patients with astigmatism. The procedure takes very little time.
Once your eye surgeon finishes reshaping the cornea, they reposition the flap and place a contact lens over your eye that acts as a bandage.
How is the Recovery From LASIK?
Most people report improved vision right after surgery, but it can take a few days to reach the final results in some cases.
You are not allowed to drive on the day of the surgery. You will also need to wear a shield over your eyes for the first 24 hours after the procedure and while sleeping for two weeks.
Most eye doctors recommend staying off work for a few days after the procedure to rest. You may also need to use prescription and lubricating drops to help promote healing.
There can be possible side effects during the healing process, like glare and halos around lights at night. These side effects are often temporary and disappear within the next couple of months.
Are you interested in seeing whether or not you are a candidate for LASIK? Schedule a consultation at EyeHealth Northwest in Portland, OR, today!
---