Posted by: Eye Health Northwest in Cataracts on January 19, 2022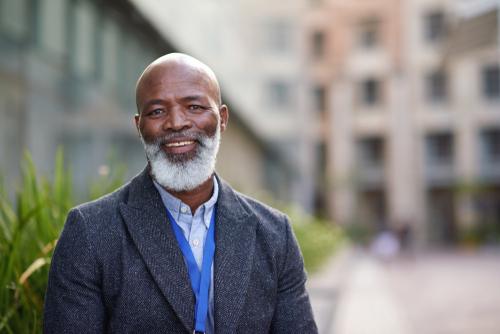 Planning and scheduling cataract surgery is a significant step for your eyesight. To have a great experience and a successful outcome, you must plan ahead and be ready to commit to the recovery process.
Planning will speed up your recovery and limit potential complications. Keep reading to learn how to prepare for and recover from cataract surgery!
Protect Your Eyes
Though cataract surgery is a short procedure, it is critical to give your eye time to heal afterward. Follow your eye doctor's instructions and spend a few days relaxing.
Not having anything on your schedule will help you keep your eyes safe. The less time you spend up and about, the better during the first days of recovery.
Use Eye Drops as Directed
After surgery, your eye may feel scratchy or uncomfortable. As part of your recovery, you will need to use eye drops to prevent infection.
Use the eye drops exactly as directed and avoid touching your eye. Following these instructions will help your eye heal.
Arrange for Transportation
Immediately following your cataract surgery, your vision may be blurry. There is also a chance your eye doctor will give you a mild sedative to help you relax during the procedure.
For these reasons, you need to have someone else drive you home. You may feel fine after, but, likely, you will not be able to drive.
Attend Your Follow-Up Appointments
You will need to see your eye doctor a day after your cataract surgery. They must check on your eye to ensure the procedure went as planned.
Spend Time Relaxing
Though you may feel well enough to resume activities, you should not overdo it. Avoid bending over or lifting heavy objects for at least a week after your surgery.
Light housework or regular walking is okay. But save any intense physical exercise or physically-taxing projects until later.
No Makeup and Lotion
While healing, don't use makeup or face lotion on or near your eye. Avoid getting soap, shampoo, hair spray, shaving cream, or perfumes near your eye as well.
It is okay to shower and wash your hair the day after your surgery but avoid contact with your eye. Getting anything in your eye while it is healing could lead to infection.
Stay Out of Pools
After cataract surgery, avoid immersing your eye in any water, including pools. If you do, you risk an eye infection from the pool water.
Take a break from the pool for at least a week. The same goes for hot tubs and saunas, too.
Ask About Medications
Before your surgery, share your list of medications with your eye doctor. They will tell you when you can resume taking them after cataract surgery.
Wear Sunglasses
Even if you don't usually wear sunglasses, you should start after cataract surgery. Wear them on bright days to protect your eyes for up to a year after the procedure.
Call Your Eye Doctor
It is normal to have blurry vision after cataract surgery, but that should disappear within three days. However, it takes up to ten weeks to get the full benefit of the procedure.
But, if you have any of the following problems, call your eye doctor immediately:
Worsening eyesight
Discharge from your eye
Increasing eye pain
Strange flashes of light
Redness or swelling that doesn't go away
These could be signs that something is wrong. Your eye doctor will examine your eye to ensure everything is healthy.
If you are having an issue, they will provide immediate treatment. Usually, side-effects like these resolve independently, but it's best to have your eye doctor check to be sure.
Is it time for you to have cataract surgery? Schedule an appointment at Eye Health Northwest in Portland, OR, to discuss cataract surgery further!
---