Posted by: Eye Health Northwest in Eye Exams on January 11, 2022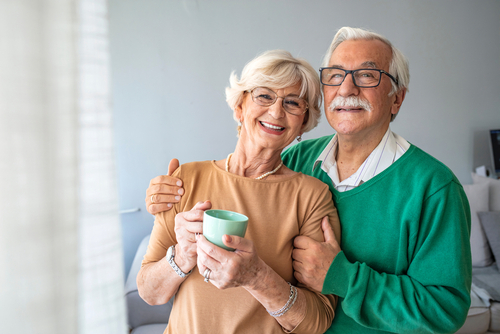 January is Glaucoma Awareness Month. It's a reminder that the best defense against vision loss from glaucoma is regular, comprehensive eye exams.
Keep reading to learn more about glaucoma and glaucoma awareness month.
How Do You know if You Have Glaucoma?
Regular eye exams that check for glaucoma are critical. That's because most people who have glaucoma don't have any symptoms.
There is no cure for glaucoma, but if detected early by your eye doctor, there are ways to manage it. Early diagnosis and treatment of glaucoma can save your eyesight.
But, the only way to know you have it and get timely treatment is by getting diagnosed by your eye doctor. To diagnose glaucoma, they use a routine test called tonometry to test the pressure in your eyes.
What is Glaucoma?
Glaucoma is a progressive and degenerative disease that affects your optic nerve. It is the leading cause of irreversible blindness in the country.
If you have glaucoma, it is causing the pressure inside your eyes to increase. Intraocular pressure or IOP goes up when eye fluid can't drain out of your eye correctly.
Glaucoma stems from blocks or pinches in your eye's drainage network. Glaucoma causes fluid to build in your eye as it develops, resulting in increased pressure.
Once this pressure gets high enough, it can press your optic nerve and damage it. Optic nerve damage is permanent, and there is no way to heal it after it occurs.
Your optic nerve connects your retina to your brain and light gets sent down it in the form of nerve impulses, which your brain then interprets.
Your optic nerve is vital to your eyesight. Light cannot reach your brain without it, and you cannot see.
Without treatment, you cannot prevent vision loss from glaucoma. And vision loss from it is irreversible.
Who is at Risk For Glaucoma?
There are several risk factors associated with glaucoma. It is often hereditary and common in some families, certain ethnic groups, and older adults.
Risk factors include:
A family history of glaucoma
African American, Hispanic, or Asian American heritage
Being older than forty
High blood pressure
Diabetes
Heart disease
Poor blood circulation
Migraines
Autoimmune diseases like multiple sclerosis, sickle cell anemia, or lupus
Extreme farsightedness or nearsightedness
Long-term use of steroid medications
What Causes Glaucoma?
When checking for glaucoma, your eye physician will first check your eye pressure. The most common indicator of glaucoma is the buildup of IOP due to excess fluid in your eye.
Eye pressure remains normal when the fluid drains appropriately. If it cannot drain, pressure will build in your eye.
The increase in pressure against the optic nerve can damage it and lead to vision loss. However, some people with normal eye pressure can also develop glaucoma.
The cause of glaucoma in people with healthy IOP levels is not well understood. But it is treatable like the other forms.
What Are The Types of Glaucoma?
The most common type of glaucoma is open-angle glaucoma. It occurs when the fluid in the eye drains slowly, raising IOP.
The other common type of glaucoma is angle-closure glaucoma. It occurs when your iris bulges forward to block the drainage angle.
This block stops the fluid from circulating in your eye and increases IOP. Both forms of glaucoma are manageable.
Eye drops, oral medication, and medical procedures can all help keep your IOP low. But, the only way to undergo these essential treatments is with an official diagnosis.
Eye exams are the most critical component of preventing vision loss from glaucoma. Schedule an appointment at Eye Health Northwest in Portland, OR, to protect your eyes!
---