Posted by: Eye Health Northwest in Cataracts on July 21, 2023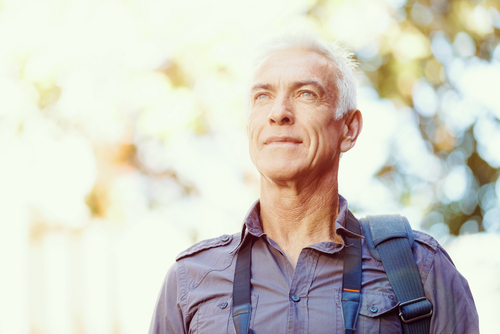 For everyone, cataracts are an unavoidable part of aging. The years may bring wisdom, but they may also bring age-related vision changes, like cataracts. Cataracts can make your vision yellow, slightly dimmer, and less sharp. 
Cataracts are irreversible, and they can't be stopped or slowed down. Keep reading to learn more about cataracts, including if you can treat cataracts without cataract surgery!
What Are Cataracts?
Your eye's natural lens is typically colorless and transparent. Shaped like an M&M, it sits behind the colored iris of the eye and the pupil.
A healthy lens is flexible and allows the eye to focus, making objects, both close up and far away, crisp and sharp. Over time, as you age, the eye's lens grows cloudy and opaque and begins to harden.
This means less light enters your eye, changing the quality and clarity of your vision. Because the lens is harder, it causes it to be less flexible, making sharp focus harder to achieve.
These conditions cause a cataract and, thus, blurry vision.
What Are the Symptoms of Cataracts?
Different people may experience different cataract symptoms. The following are typical symptoms of cataracts:
Blurry, hazy, cloudy vision
Faded or less vibrant colors
A yellowish tint to the world, and everything you see
Double vision and ghost images
Worsening night vision
Difficulty reading words on a page unless you have enough light
Cataracts develop slowly, so gradually, you may not notice the initial changes in your vision.
Why Do Cataracts Develop?
Cataracts are typically a byproduct of aging. However, other medical conditions can hasten their development.
Be on the alert if you have the following as they increase your risk of developing cataracts:
Diabetes or other health conditions
Prescription drugs such as corticosteroids
Trauma to the eye which can include injury or surgery
Damage due to overexposure to sunlight and UV rays
Excessive alcohol consumption
Smoking
How Are Cataracts Treated?
As cataracts develop, your eye doctor will monitor their progress. Watchful waiting is often part of the treatment, as surgery is only performed when necessary.
However, if you think you have cataracts, regular check-ups with an eye doctor will help you stay on top of changes and developments. Don't allow cataracts to progress to the point where you cannot perform daily tasks because your vision is poor.
Your eye doctor will inform you when it's time to have cataract surgery, but if you notice that you are unable to perform your typical tasks due to your vision in between visits, it's important to see your eye doctor.
Is There Any Way to Treat Cataracts Without Cataract Surgery?
Cataract surgery is the only way to completely restore your vision. Since cataracts will affect everyone if they live long enough, everyone will need cataract surgery eventually.
However, since cataracts typically develop gradually, you may not need cataract surgery right away. If you're noticing a reduction in the quality of your vision, you can try some of the following to address the symptoms of cataracts in the meantime:
Keep your vision prescription up to date with your glasses or contacts
Use a magnifying glass if you're straining to read small print
Make sure you have a good source of strong light when reading or doing close-up work
Avoid driving at night
Will Cataracts Go Away on Their Own?
Cataracts will not go away on their own. Unfortunately, they will only worsen over time.
Untreated cataracts can even result in blindness. To avoid cataracts getting in the way of your everyday life, it's best to make routine eye exams not part of your habit of self-care.
Are you experiencing symptoms of cataracts? Schedule a cataract evaluation at EyeHealth Northwest in Portland, OR, today!
---