Posted by: Eye Health Northwest in Uncategorized on July 7, 2023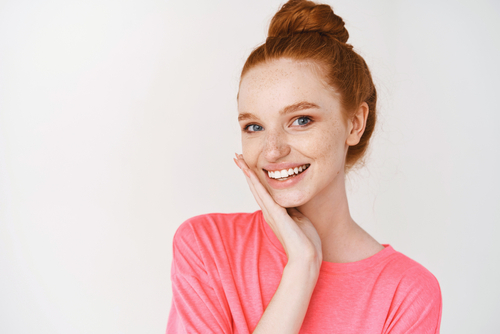 If you are considering your options to gain greater visual freedom and reduce your dependence on visual aids, refractive lens exchange or RLE may be an excellent choice for you. Before determining which method of vision correction is best for your individual goals, you will need to ensure you are a good candidate for the procedure.
Keep reading to learn who can have refractive lens exchange!
What is Refractive Lens Exchange?
Refractive lens exchange is very similar to cataract surgery. Both procedures remove the natural lens of the aging eye and replace it with an IOL, an intraocular lens.
The new implant corrects your vision, and you'll be restored to crisp, clear, close vision. The only difference with RLE is that the natural lens isn't being replaced because it's cloudy due to the presence of cataracts.
Instead, it's being replaced for the sole purpose of correcting your natural refractive error. The IOLs placed in your eye during RLE can correct nearsightedness, farsightedness, and even astigmatism.
An added benefit of RLE is that, unlike the natural lens of the eye, the IOL will not change and grow cloudy as you age. Thus you will have eliminated your risk of developing cataracts.
Who is a Good Candidate for RLE?
The RLE can correct your refractive error and significantly reduce your dependence on glasses and contacts if you rely on them every day. And with the aging natural lens removed, there will be no need for cataract surgery in the future.
Adults who've looked into LASIK but find they are not suitable for the procedure because their corneas are too thin or their refractive errors are too high can also consider refractive lens exchange. However, if you have the following conditions, RLE is not recommended:
Eye diseases that affect the cornea
Age-related macular degeneration
Retinopathy due to diabetes
Risk factors for retinal detachment
Uveitis, a group of diseases that cause red eyes, eye pain, and inflammation
What Happens During the RLE Procedure?
Prior to the procedure, your eye doctor will apply numbing eye drops to your eye to minimize discomfort. During RLE surgery, a small incision is made at the edge of the cornea. Through this, the natural lens of the eye is removed, and a replacement, an IOL, is implanted.
The procedure takes just fifteen to twenty-five minutes. Visual recovery is quick.
With the aging natural lens removed, there will be no need for cataract surgery in the future.
Lasting Benefits of RLE
An easy way to think about RLE is that it's similar to every other lens you've been wearing; it's a prescription lens that's specific to your vision problems. The only difference is, unlike the hard plastic lenses of your glasses or the soft, permeable lenses of your contact lenses, these are permanent implants within your eye.
With the dual benefits of improved vision and the elimination of cataract development, refractive lens exchange is an excellent choice for many individuals who want to be free of glasses and contact lenses.
Are you interested in learning if you may be a candidate for RLE? Schedule an appointment at EyeHealth Northwest in Portland, OR, today!
---