Posted by: Eye Health Northwest in Cataracts on January 28, 2021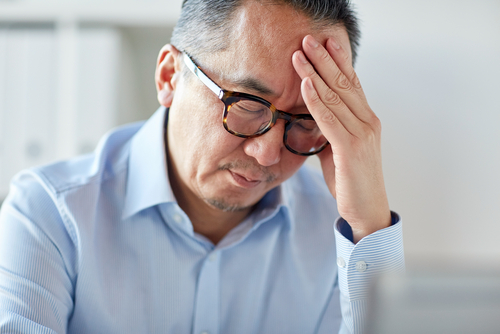 Are you starting to experience changes to your vision? Are you in your forties or fifties? One eye condition that could be causing your vision to change is cataracts.
But there's a good chance that when you think of cataracts, you might think of cloudy-looking eyes. There's more to cataracts than that.
Keep reading to learn more about cataracts and if you could have cataracts and not know it!
What are cataracts?
Cataracts develop due to the natural lens becoming hard to see through. When this happens, one of the most common signs is experiencing blurry or foggy vision.
People with cataracts often describe it as looking through a frost-covered or cloudy window. Cataracts are very common as a result of aging.
They are even the most common cause of blindness in most people by the age of 55. By age 65, most adults have cataracts to some degree, and then by age 80 most people have cataracts or have already had cataracts.
Will I immediately know I have cataracts?
Not necessarily. When you are initially diagnosed with cataracts they are often small and do not impact your vision.
They may be so small you don't know they are there. Most patients' cataracts develop and impact vision slowly over time.
Getting frequent eye exams is the best way to watch their development.
What are the symptoms of cataracts?
There are many symptoms that you can experience if you have cataracts. They depend on how advanced your cataracts are. The most common symptoms are:
Foggy vision
Difficulty telling the differences between light and dark
Having double vision
Difficulty seeing things far away like lights or a sign
Noticing glare or halos around lights
Having difficulty driving at night
Requiring frequent prescription changes within a short period of time
Difficulty seeing details like a friend's face, reading, or sewing
Needing increased or stronger light to see clearly
Having trouble with depth perception like seeing stairs or walking safely around your home
With cataract surgery, you'll be able to see clearly again.
How do you diagnose cataracts?
To diagnose cataracts, your eye doctor will perform a few easy and noninvasive tests. The tests measure the thickness of your cataracts, the results from glare and vision tests, and refraction.
Afterward, your ophthalmologist will discuss different treatment options. If you and your eye doctor decide that your vision isn't treatable with a new prescription, you'll want to consider cataract surgery.
Fortunately, cataracts do not cause permanent damage to your vision, so there is no need to rush to remove them. Cataract surgery is very common and your vision will improve to how it was before you had cataracts.
How do you treat cataracts?
It is important to remember that cataracts develop slowly over time. Even though you have cataracts, that doesn't mean you need to have cataract surgery right away.
When your cataracts start impacting your quality of life, you should talk with your eye doctor about cataract surgery. Before surgery, you will select your artificial lens called an intraocular lens.
During cataract surgery, you'll have your natural lens removed and your intraocular lens will take its place. Remember, you might not know that you have cataracts early on.
Any vision changes they cause in the beginning are small and you may not notice them.
Do you think that you have cataracts? Schedule your cataract screening at EyeHealth Northwest in Happy Valley, OR now with one of our great eye doctors!
---