Posted by: Eye Health Northwest in Macular Degeneration on February 15, 2021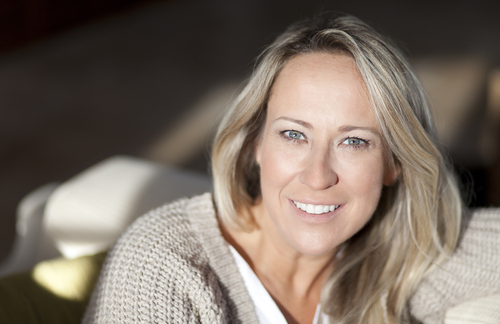 Have you ever heard of age-related macular degeneration (AMD)? Did you know that it is the main cause of blindness among Americans?
For adults 65 and older, it is the leading cause of blindness in the United States. Even though it is common as a result of aging, most people have not heard of AMD or know that it causes blindness.
To bring attention to AMD, February is Age-Related Macular Degeneration Awareness Month. The entire month is about educating and informing the public about the condition.
Keep reading to learn more about age-related macular degeneration!
What is age-related macular degeneration?
Age-related macular degeneration is also known as macular degeneration. People develop AMD when the macula, a part of the retina, becomes damaged due to it breaking down.
The macula is the small part of the retina in the back of the eye that allows you to see tiny details and perform detail-oriented activities. Examples of detail-oriented activities include reading and driving.
What are the signs of age-related macular degeneration?
There are many signs associated with age-related macular degeneration. Some of them include having blurry vision, seeing dark spots, and noticing that your central vision isn't working right.
AMD affects your ability to see different distances and things close up and take part in certain activities. If you have AMD, you might never be able to read, thread a needle, or drive because of how it impacts your vision.
Unlike other eye conditions, AMD does not affect your peripheral vision, but only your central vision. For example, you could see the car next to you, but not the one right in front of you.
Millions of Americans have age-related macular degeneration, and it is the leading cause of blindness for adults that are 65 and older. Adults with more serious cases of AMD are still able to see some things and can live their lives.
For most patients, the effects of AMD are pretty minimal.
How can I prevent or diagnose age-related macular degeneration?
The best way to prevent or diagnose age-related macular degeneration early on is to get frequent eye exams. With age, it is important to stick to the schedule that your eye doctor recommends.
Until age 60, most eye doctors recommend getting an eye exam every two years. For adults who are 60 and older, you should get annual eye exams.
Eye exams allow your doctor to see the different parts of the eye and detect any changes when they run various tests.
Diagnosing AMD early on will help you prevent it from progressing. If your age-related macular degeneration is not detected early on, it is more difficult to save your remaining vision. This is an important way to keep you from going blind.
While there is no cure for AMD, new treatments are being developed that make it easier for patients to live with AMD. These treatments let patients diagnosed with AMD preserve their remaining vision.
Do you think you have AMD? The best way to keep your eyes healthy is to have regular eye exams. Schedule an appointment at EyeHealth Northwest in Portland, OR now to see one of our eye doctors!
---