Posted by: Eye Health Northwest in Cataracts on June 28, 2021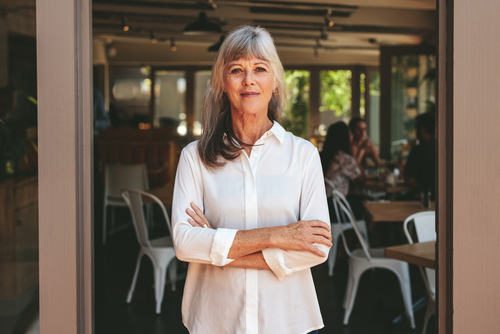 Do you see halos around street lights when you look at them? Have colors started to look faded?
These are two signs that you might be developing cataracts. When you start noticing that your vision is changing, all sorts of things can run through your mind.
Learning you have cataracts and deciding that it is time to get cataract surgery is a big decision. Fortunately, cataract surgery is the most common medical procedure in the country.
It is straightforward and can successfully give you your eyesight back. Keep reading to learn how you know if you have cataracts and if it is time for cataract surgery.
Distorted Vision
Some of the effects of cataracts are blurry vision, glare from lights, and color looking dull. To determine how severe your cataracts are, your eye doctor will do a range of tests.
They will look at the thickness of your cataract, review your glare and vision tests, and how your eyes refract light. In some cases, getting a new glasses prescription is all you need to improve your vision.
However, sometimes a new prescription doesn't help. Your eye doctor will help you decide how to solve your vision issues.
Another symptom of cataracts is that you see halos around lights at night. It is possible to have these symptoms without having cataracts, but they become more common with cataracts.
Once cataracts are impacting your vision, your eye doctor will likely recommend cataract surgery. Cataract surgery will eliminate most if not all the visual disturbances caused by cataracts.
Difficulty Driving at Night
Cataracts make it challenging to distinguish between light and dark. Some patients with cataracts get headaches from headlights and street lamps while outside at night.
Also, some people see halos around other car's lights while driving at night. These can be dangerous if you experience them while you are driving.
Discuss these symptoms with your eye doctor. They could mean it's time for you to get cataract surgery.
Vision Changes
Usually, cataracts develop slowly over time. Early on, they do not impact your vision.
But over time, they grow and disrupt your life. Eventually, they will develop to the point that you can no longer see.
Once they reach this point of disrupting your life, your eye doctor will discuss cataract surgery with you.
Requiring More Light
Another sign of cataracts is that you need more light to complete tasks or activities that require up-close focus. This light can be helpful for things like reading or sewing initially.
But as your cataracts develop, too much bright light can cause headaches and eye strain. At this point, cataract surgery may be necessary so that you can get back to your everyday routine.
Repeated Changes in Prescriptions
Your vision changes as your cataracts grow. They may cause you to need multiple new prescriptions in a short period.
This process can make it expensive to keep getting new contacts or glasses. Again, your eye doctor will help you determine if it is time for cataract surgery if your eyes keep changing like this.
Do you think that you have cataracts? The first thing you need to do is go to an eye doctor to examine your eyes.
Schedule an appointment at EyeHealth Northwest in Portland, OR now to talk about your cataracts!
---