Posted by: Eye Health Northwest in Cataracts, LASIK on March 16, 2023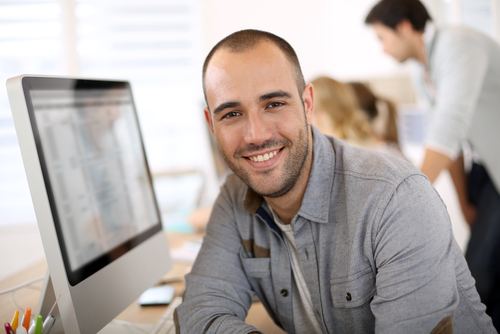 LASIK can correct your natural refractive error, but it will not prevent you from developing other eye conditions that can affect your vision, such as cataracts. Since cataracts are a natural part of the aging process, everyone will eventually develop them. 
However, LASIK can greatly reduce your need for glasses and provide you with greater visual freedom for years to come by correcting your natural refractive error. Typically recommended for people in their twenties or thirties, LASIK is permanent and safe.
Keep reading to learn more about LASIK and if it affects your need for cataract surgery!
What are Refractive Errors?
Blurry vision without glasses or contact lenses, for most people, is due to refractive errors. Refraction is the bending of light rays as they pass through the lens of your eye.
The eye's lens focuses light on your retina, a thin layer of light-sensitive cells at the back of your eye. The retina translates light into signals that are carried along the optic nerve to the brain, which interprets these signals as visual images.
When the lens has difficulty focusing light on the retina, this affects the visual information carried by the optic nerve. The result is blurry vision.
Refractive errors can also develop naturally when your eye is either too short or too long or if your cornea is irregular.
What Are the Types of Refractive Errors?
There are three common types of refractive errors. These can usually be corrected by LASIK surgery:
Myopia or nearsightedness is when distant objects appear blurry
Hyperopia or farsightedness is when close objects appear blurry
Astigmatism affects both distant and close-up vision, making objects blurry.
How LASIK Corrects Refractive Errors
LASIK reshapes the cornea, the dome-shaped transparent protective outer layer of the eye. During LASIK, your LASIK surgeon at EyeHealth Northwest will create a flap in the cornea, then use a laser to reshape the cornea, which corrects the refraction problems.
The result is permanent vision correction, and you will be able to see with reduced dependence on glasses or contacts.
What Are Cataracts?
As you age, the eye's lens will begin to grow cloudy. As the lens is the portion of the eye that focuses light on the retina, this cloudiness will affect your ability to see.
The lens also loses its flexibility, which makes it challenging for your eye to focus light correctly on the retina. You may notice changes in your vision that may include the following:
Blurry, hazy vision
Faded colors or vision that has a yellowish tint
Greater sensitivity to light
Double vision or ghost images
Worsening nighttime vision
What is Cataract Surgery?
The visual symptoms associated with cataracts are easily corrected with cataract surgery, the most common surgical procedure compared with any other surgery in medicine. It is also one of the safest, with an estimated three million cataract surgeries done each year, according to the National Institutes of Health.
Cataract surgery will replace the cloudy lens with an intraocular lens (IOL) implant that will restore the clarity and sharpness of your vision. This IOL bends light rays, focusing them on the retina at the back of the eye.
When the time comes to have cataract surgery, you will be able to choose the artificial lens that replaces your natural lens. In the same way that LASIK surgery frees you from dependence on glasses or contacts, premium IOLs can offer sharp distance and intermediate vision and functional up-close vision.
Cataracts are inevitable for most adults. However, they should not affect your decision-making regarding LASIK surgery today.
If you are in your twenties or thirties, LASIK can be an excellent way for you to experience true visual freedom. Although it will not prevent you from developing cataracts, it will allow you years, even decades, of reduced dependence on visual aids.
Do you want to learn if you may be a candidate for LASIK? Schedule a LASIK consultation at EyeHealth Northwest in Portland, OR, today!
---