Posted by: Eye Health Northwest in Cataracts on September 29, 2020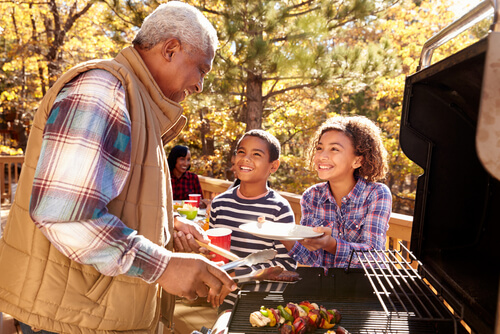 Are you worried about developing cataracts? Are you wondering if it's possible to prevent cataracts?
Cataracts are one of the most common eye conditions that occur due to aging. The idea of cataract surgery can be scary but it doesn't have to be. Keep reading to learn more about cataracts and if you can prevent them!
What is a Cataract?
The lens in our eye is clear, but with age, it can become cloudy. When the lens becomes cloudy, this is the most common sign of cataracts.
Patients with cataracts most often describe it as looking through a cloudy or foggy window. You can experience a range of symptoms and challenges when you have cataracts.
Can Cataracts be Prevented?
No, there is no way to guarantee that you will never develop cataracts. What you can try to do is reduce your chances of developing them early. Some of the suggestions include:
Wearing sunglasses when you're outside
Quitting smoking if you're a smoker
Keeping other health conditions under control
Living a healthy lifestyle
Eating a balanced diet with plenty of fruits and vegetables
Only drinking in moderation
Having regular eye exams
Remember that everyone is at risk for developing cataracts. There is no way a doctor can ever promise or guarantee that you will never develop them.
If you have conditions like diabetes, managing your blood sugar will keep your eyes healthy and delay the development of any cataracts. It is important to understand that following these instructions will only help delay cataracts. It cannot prevent them.
You Can Only Remove Cataracts During Cataract Surgery
When you develop cataracts, you need to understand that you may hear about ways to treat cataracts beyond surgery. This is not true. The only way to treat cataracts and remove them is during cataract surgery.
During cataract surgery, the surgeon removes the natural lens of the eye. After removing the natural lens, they will then replace them with an artificial lens, known as an intraocular lens.
An IOL is an artificial lens that you select before cataract surgery. Because there are several kinds of IOLs, you need to take your visual needs into account.
Also, determine if you want to wear glasses after cataract surgery when choosing an IOL. Discuss these needs with your eye doctor to make sure you make the right choice before cataract surgery.
After Cataract Surgery, You Will Have Clear Vision
Cataracts can cause vision changes, including vision loss. You experience these changes because you still have cataracts and haven't had cataract surgery.
After cataract surgery, your vision will be clear again and you will regain any vision lost. By removing the natural lens, your doctor is removing what is obstructing your vision.
When this happens, you will have significantly better vision due to the IOL you select. After cataract surgery, you cannot have cataracts again.
Do you think that you are developing cataracts? The best way to diagnose and monitor cataracts is by getting regular eye exams. Schedule a cataract screening at EyeHealth Northwest in Portland, OR now to see one of our great eye doctors!
---