Posted by: Eye Health Northwest in General Eye Health on September 15, 2020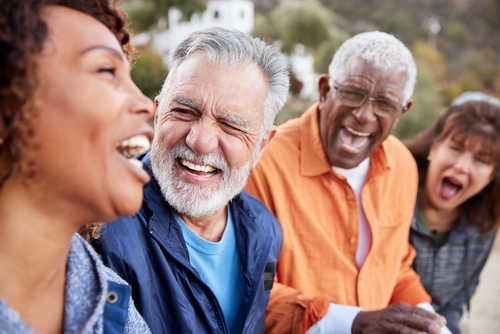 Did you know that 17% of Americans who are 65 and older have a vision condition that glasses or contacts can't fix? Are you aware that there is a month dedicated to healthy aging?
September is dedicated to educating people about healthy aging. But most adults neglect to see their ophthalmologist for eye care.
Keep reading to learn more about two of the most common age-related eye conditions and the importance of regular eye exams!
Two of the most common age-related eye conditions are cataracts and glaucoma. Here's more about them:
Cataracts
Cataracts occur when the natural lens in your eye becomes cloudy, rather than being see-through. This happens when you have cataracts. It is important to be aware of the warning signs associated with cataracts. They include:
Blurry Vision
When someone has cataracts, a common problem they cause is blurry vision. They can cause lights to have more glare and make colors look duller.
Seeing Halos Around Lights
Another symptom associated with cataracts is seeing halos around lights. This happens most often while driving at night.
Patients may notice this problem before their eye doctor does. For some patients, this can be the only reason they need for having cataract surgery.
Many people do not want to have to worry about driving, especially driving at night.
Trouble With Detail Oriented Tasks
With hobbies like cooking, watching television, reading, and sewing, you need to be able to see details. Cataracts make it so you cannot.
They impact your life, hobbies, and work. Sometimes wearing glasses or contacts can fix the problem, but when they do not, you may want to consider cataract surgery.
Glaucoma
Glaucoma is a family of eye diseases that damages the optic nerve. To see clearly, you need to have a healthy optic nerve.
The reason glaucoma damages your optic nerve is due to abnormally high pressure in your eye. Glaucoma will often sneak up on you because it does not usually have any warning signs.
One nickname for glaucoma is the secret thief of sight. Early on, the changes from glaucoma can be so small that you might not notice the impact on your vision until it's advanced. The signs and symptoms associated with glaucoma vary depending on the type and stage.
If you start noticing any vision changes, take them seriously! It's better to see your eye doctor sooner than later. When glaucoma is not detected early and treated, it can lead to irreversible vision loss.
Importance of Eye Exams
As you age, you need to get regular eye exams. Aging impacts the decision to dilate your eyes. For example, as you age the chance of developing cataracts increases.
This is why it is even more important to get your eyes dilated. Every two years until the age of 64, adults need to get an eye exam, and then it should be annually for adults who are 65 and up.
By age 80, half of the people will have had or already have cataracts. For people 60 and older, glaucoma is one of the leading causes of blindness.
Do you think it is time for a comprehensive eye exam? Schedule an appointment at EyeHealth Northwest in Portland, OR now to see one of our great eye doctors!
---