Posted by: Eye Health Northwest in Cataracts on August 28, 2020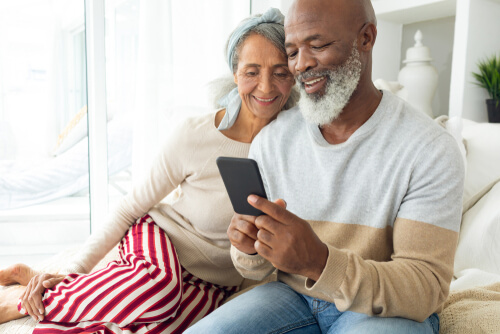 Are you starting to find it difficult to drive at night? Have you been seeing halos around lights?
These are signs that you could be developing cataracts. Cataracts are one of the most common eye conditions that you may develop.  There are many misconceptions about cataracts that patients hear. Keep reading to learn some of the things you should and shouldn't know about cataracts!  
Cataracts are Common
Almost everyone will develop cataracts at some point in their life. By the age of 80, at least half of all people will have or will already have had cataracts. As you get older, cataracts become more and more common.
You Can Only Remove Cataracts During Cataract Surgery
There are rumors that there are other ways to treat cataracts besides cataract surgery. This is untrue.
Other treatments that claim to treat cataracts without surgery do not work. The only way you can treat cataracts is by having them removed during cataract surgery.
During cataract surgery, the surgeon will remove your natural lens. After removing the lens, it is then replaced with an artificial lens, known as an intraocular lens.
By removing the natural lens and replacing it with an IOL, patients can see clearly after cataract surgery. There are several kinds of IOLs available, so it's important to choose the one that's best for your lifestyle and needs. 
After Surgery, You Should Have Clear Vision
When you have vision loss from cataracts, it is because you have not had cataract surgery. Once you have cataract surgery, you should regain any vision lost due to cataracts.
If your vision is not clear after cataract surgery, this is not something to worry about. Let your doctor know if your vision does not improve in the weeks or months after cataract surgery.
This may mean you need another procedure called a YAG capsulotomy. 
Cataracts Cannot Grow Back
After removing your cataracts, they cannot "grow back". Cataracts can only form on the lens of the eye. As the lens is what's removed during surgery, you cannot have cataracts again.
You can develop what's known as a secondary cataract. This means that the artificial lens placed in the eye is cloudy and needs to be fixed. This is easily done during a procedure called a YAG capsulotomy. Even if you do develop a secondary cataract, it is not a true cataract, merely a clouding of the artificial lens. 
You Cannot Prevent Cataracts
Everyone is at risk for developing cataracts. There is no way to ever guarantee you will never develop them. In most cases, cataracts develop as a result of aging. If you want to prevent their early development, you can try the following things:
Not smoking
Only drinking alcohol in moderation
Managing your diabetes if you're diabetic
Eating a healthy and balanced diet
Protecting your eyes from the sun
Having regular eye exams
Following these instructions can only make you less likely to develop cataracts early on. It is not a guarantee that you will never eventually develop cataracts. Do you think you have cataracts? Getting regular eye exams is the best way to diagnose and monitor cataracts. Having an understanding of cataracts and their misconceptions is important. Schedule a cataract screening at EyeHealth Northwest in Happy Valley, OR to find out if cataract surgery may be in your future!
---