Posted by: Eye Health Northwest in Cataracts on June 25, 2019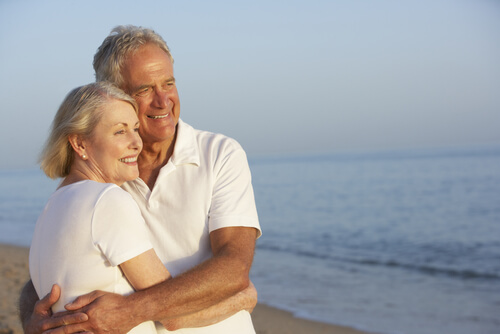 Do you suffer from blurry vision or have difficulty driving in the evening? These are common signs that you may have a cataract. 
Did you know that June is Cataract Awareness Month? Why, you ask? Millions of people get cataracts, and it's a leading cause of blindness worldwide.
Keep reading to learn more about cataracts and what you should know about them!
What is a cataract?
Cataracts occur when the natural lens gets too cloudy to see through. This happens when proteins in the eye being clumping together in the center. This is not a process that happens overnight. Often, a cataract could take years or a decade to fully form!
If you have cataracts, one common complaint is it's like trying to look through a foggy window. This only gets worse as a cataract develops and grows.
Can you treat cataracts?
The only way to treat a cataract is by having cataract surgery. When you have cataract surgery, the cloudy lens gets taken out of your eye. It is then replaced with an artificial lens or IOL. 
Cataract surgery only takes about 20 minutes to complete and has a short recovery. After cataract surgery, many patients say that they can see better than they have in years!
Is cataract surgery safe?
Yes! It is actually one of the safest surgeries you can have. Don't believe us? It also has a 95% success rate with patients who have had it. 
During cataract surgery, a small incision is made in the cornea to remove the lens. Once the lens is gone, it's replaced with an IOL of your choosing. 
Who gets cataracts?
There's no time that you can get a cataract, since anyone can get them. It's most common that a cataract develops when you're around forty or fifty. 
Many patients don't realize that the cataract they have now has been developing for years. Cataracts don't become a problem until they impact your vision significantly. 
Can I prevent getting a cataract?
Not exactly. But you can reduce your chances of developing one early on in life by having a healthy lifestyle.
Want to avoid early cataract development? Avoid:
smoking
going outside without sunglasses that protect your eyes from UV rays
eating a lot of junk food
living a sedentary lifestyle
binge drinking
If your eye doctor thinks you have a cataract, they will perform several tests. These do not hurt and don't take much time. 
One test will look at the thickness of your cataract. Another test will focus on how you react to glare and your vision results.
If you do have a cataract, this is when your eye doctor will discuss their recommendations. This may include cataract surgery, or it could be further down the line.
Cataract development and detection is one of the reasons you need regular eye exams. Without an eye exam, it becomes much more difficult to detect cataracts in their early stages.
Concerned that cataract surgery may be in your future? Schedule a cataract screening at EyeHealth Northwest in Portland, OR today!
---