Posted by: Eye Health Northwest in Eye Exams, Optical Shop on June 11, 2019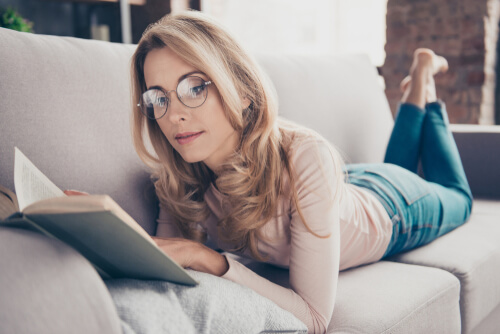 Did you recently get a new prescription for your glasses? Are you tired of your current pair of glasses?
Now is the time to get a new pair of glasses! Keep reading for four tips on picking new glasses!
Face Shape
It is important to know if your face shape is round, oval, square, diamond or heart-shaped. Knowing this information will help you figure out which frames look best on you.
Round Face: Glasses that are rectangular or square usually are wider if you have a round face. This can make your face look longer. You should avoid rimless, round, and small frames because they can make your face look rounder.
Oval Face: If you have an oval face, look for frames wider than the widest part of your face. They should have a strong bridge and may be a geometric shape. You should avoid glasses that are too big and cover up the majority of your face.
Square Face: For this face shape, you should look for oval or round glasses that soften the angles in your face. With a square face, you should also look for frames that sit high on your nose.
You should avoid square or angular frames because they draw attention to the angles in your face. This can make your face look bigger than it is.
Diamond Face: Get glasses that sweep up or are wider than your cheekbones if you have a diamond face. They will emphasize your cheekbones and delicate features (forehead and chin). Avoid boxy and narrow frames because they make your cheeks look bigger.
Heart-Shaped Face: You should look for glasses that help make the width of your forehead and chin the same. Glasses that have temples that are low-set and bottom-heavy frames will add width to your face.
Square glasses with rounded edges or circular glasses distract if you have a broad forehead. You should avoid clear or colored frames that draw attention to your forehead. This includes frames that have decorations on the sides or top.
Remember when picking out your frames, you should pick a frame that is the opposite of your face shape. It will complement your face.
Skin Tone
Like picking out your frames, you want to make sure the color you pick looks good with your skin tone. If you have a warm skin tone with yellow, bronze, or gold in it, avoid pastels.
This also means avoiding white and black colored frames. The best colors would be tortoise, browns, gold, beige and olive green.
Also, if you have cool skin tones (pink or blue), you should avoid colors that wash you out. You should look at silver, black, darker tortoise, pink, purple, blue, gray and mauve frames. They will complement your skin.
Lifestyle
When you're picking out glasses, you should think about the activities you'll do when wearing them. There are glasses that are better for being active or playing video games.
You could also pick out frames that make you look more business professional. There are frames for all lifestyles!
Personality
Glasses can tell others about your personality. Colors and styles show off your personality and who you are. You can either have one pair or many to show off all your different moods.
Are you ready to get a new pair of glasses? Contact Eye Health Northwest to schedule an eye exam with us today!
---