Posted by: Eye Health Northwest in LASIK on May 29, 2019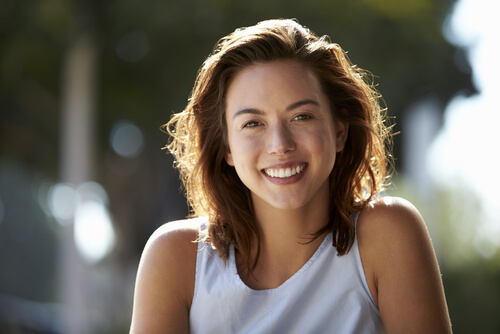 Do you think you are too old or too young for LASIK? Have you had stable vision for at least a year?
It sounds like you may be ready to breakup with your glasses and contacts! LASIK eye surgery might be an option for you.
While there are many age requirements for milestones in life, there is no "best age" for LASIK. Keep reading to learn more about LASIK and if you're at an age to get it! 
How old do I have to be to get LASIK?
To get LASIK, you must be at least 18 years old. What many people don't realize is you may want to wait to get LASIK until your twenties. Why?
There's no guarantee that your eyes will have stopped changing by the time you're 18. For this reason, most eye doctors recommend waiting to have LASIK in your mid-twenties.
For a patient to be a good LASIK candidate, they need to have a stable prescription for at least a year before LASIK. The most common time for individuals to get LASIK is between the ages of 20 and 40.
Can I get LASIK in my forties?
Starting around age 40, your eyes start changing again. It is around this time that people may need reading glasses.
This happens because of a condition called presbyopia. LASIK can't fix presbyopia, since LASIK only reshapes the cornea. Presbyopia occurs because your lens loses flexibility with age.
If you want LASIK and have presbyopia, your eye doctor may recommend monovision. Monovision fixes one eye for near vision and the other for far vision.
Finally, as we start to reach age 60, our vision starts to change again. Additionally, at this age range, you are at a higher risk for developing cataracts.
It is possible that for certain adults that are 70 to 80 years old with healthy eyes and no cataracts to get LASIK. If you have cataracts that affect your vision, you won't be able to get LASIK. Instead, you can consider premium IOLs that correct your vision with cataract surgery.
What other factors make you a LASIK candidate?
Age is a factor to consider when finding out if you're a LASIK candidate, but it won't make you less of a candidate. If you are in good health with a stable prescription, these are some basic factors of LASIK candidacy.
Being in good health is important, but it's only one aspect of the candidacy process. Tell your eye doctor your full medical history during your LASIK consultation.
Other factors of LASIK candidacy include:
not having conditions like diabetes that aren't managed
not being pregnant, planning to become pregnant, or breastfeeding
not having any eye injuries
having thick enough corneas
not having any autoimmune disorders that make it harder to heal from a procedure like LASIK
If you are interested in LASIK, you owe it to yourself to have a LASIK consultation. It's the only way to find out if you are a candidate for LASIK or not.
Ready to find out? Schedule a LASIK consultation at EyeHealth Northwest in Milwaukie, OR today!
---