Posted by: Eye Health Northwest in Eye Exams, General Eye Health on May 16, 2019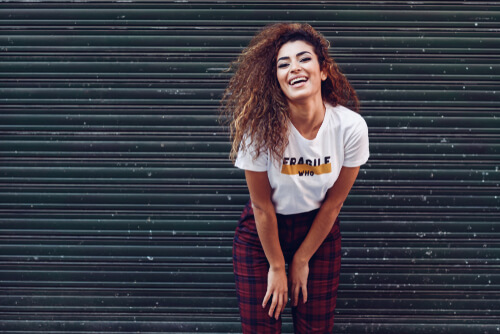 Did you know that May is healthy vision month? Are you looking for a way to celebrate it? Here are five ways to enjoy healthy vision month!
1. Get an Eye Exam
Changes in your vision impact your life. These changes could be vision loss, seeing floaters, or halos while driving at night.  All these conditions impact your quality of life. 
On average, about 25% of adults have not had an eye exam in the past two years and 9% have never gotten an eye exam. It is very important to get regular eye exams. 
Some of the primary causes of blindness increase with age. These include glaucoma, macular degeneration, and diabetic retinopathy. 
Early diagnosis of these conditions can mean avoiding vision loss. The only way to diagnose them is with regular eye exams. 
Comprehensive eye exams look at the health of your vision. Your eye doctor will look at how your eyes are working. 
They'll also be able to see if you have any signs of common eye conditions. Your eyes are often the first to show symptoms with conditions like diabetes.
2. Eat Omega-3 Fatty Acids
We  know that omega-3s are good for your heart, but they are also good for your eyes! Consuming enough omega-3s can reduce symptoms of eye conditions. 
One of the leading causes of blindness is age-related macular degeneration. Omega-3s can slow the progression of it, but they will not cure or reduce its symptoms.
3. Eat a Well-Balanced Healthy Diet
Eating healthy is good for your physical and mental health. These benefits are also linked to eye health. This can even reduce the likelihood of developing early cataracts. 
There is a link between good nutrition and not developing cataracts earlier. Part of this is because eating foods high in antioxidants can reduce free radicals. 
If you do not eat enough fruits and vegetables, you don't get their nutrients. If you cannot eat more of these foods, then consider taking vitamins or supplements. 
4. Practice Eye Safety
There are all sorts of dangers to our eyes. It is important to be aware of any laser pointers, dangers at work, and activities around you. 
If you work in a dangerous setting, make sure to follow all safety guidelines. You should also have safety procedures in place in case anything does happen! This goes for being at home as well.
It is important to understand all potential dangers, and know ways to reduce your risk of injury. Wearing safety glasses or goggles while doing different activities and projects is important.
5. Wear Sunglasses Often
People are good at protecting their skin, but they usually forget to protect their eyes too. Sun damage to your eyes can increase your risk of developing cataracts. 
Always wear polarized sunglasses while outside to protect against the sun's UV rays!
While we always value our vision, we don't always practice healthy vision habits. These tips will help you have healthy eyes for the rest of your life!
Not sure when you last saw your eye doctor for an eye exam? We can help! Schedule an exam with EyeHealth Northwest in Portland, OR today!
---