Posted by: Eye Health Northwest in Children, General Eye Health on April 30, 2019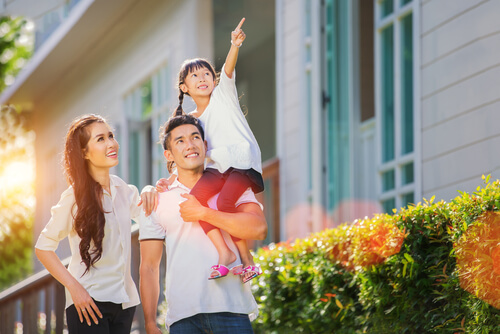 Did you know that August is children's eye health and safety month? As the school year starts earlier, it is important to emphasize the importance of eye health. 
It can be easy to get caught up in the back to school craziness but make sure eye exams happen! To help increase awareness, August is Children's Eye Health and Safety Month! Keep reading to learn why this is so important!
Why do kids need eye exams?
Around age three, kids should get comprehensive eye exams. Your child's doctor can help identify any vision or refractive issues. 
These issues can include astigmatism, farsightedness and nearsightedness. Other conditions they diagnose include crossed eyes, lazy eye, color blindness, and drooping of the eye. 
These conditions are treatable with eye drops, patches, glasses, contacts, surgery or tools. 
If your doctor thinks it could be something more serious, you can see an ophthalmologist. There are signs that you should be aware of  if your child has a vision issue. 
Some of the signs include:
crossed or wandering eyes
disliking reading or seeing objects that are far away
a family history of vision issues as a kid
squinting or looking at objects from weird angles like when watching TV.
Keep your children's eyes safe
Another part of making sure your children have good vision is keeping their eyes safe. In children, the leading cause of vision loss is eye injuries. 
In the United States, there are about 42,000 sports-related eye injuries that occur each year. Children experience most of these injuries. Around 12 million children have vision deficiencies. 
Help keep your children's eyes safe by following a few tips. When participating in sports or other activities, children should wear protective eyewear. 
Protective eye wear can include goggles or a pair of protective glasses. Even if the activity doesn't call for protective eye wear, you can still make your child wear it. 
It is important to make sure that your kids play with toys that are appropriate for their age group. Avoid buying toys with sharp or pointy parts, as these can easily cause eye injuries. 
Set your children up for success with eye exams
We all want our children to be safe and healthy. Help them have a successful school year by taking them to get a comprehensive eye exam. 
Also, protect their eyes to keep them from getting injured. As a parent, it's up to you to make sure your child has good vision. 
It's an important part of their physical development and well being. Having good vision is just one way that you can set your children up for success. 
Not sure how to start your children on the road to visual success? Bring them in to EyeHealth Northwest! We'll set them up with their first appointment and a comprehensive eye exam. If they need glasses or contacts, we have an optical shop as well! 
Schedule an appointment at EyeHealth Northwest in Hillsboro, OR! Now is the perfect time to get the new school year started on the right foot! 
---