Posted by: Eye Health Northwest in Cataracts on June 15, 2020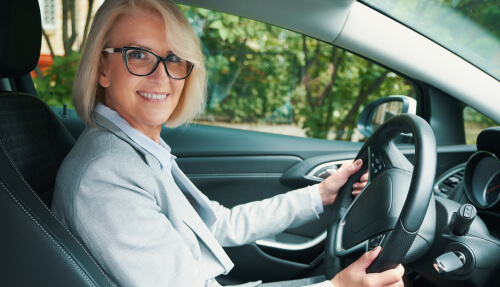 Are you seeing halos around lights? Does that make you worried about what's going on with your vision? 
A sign that you could have cataracts is seeing halos around lights. This is only one of several symptoms of having cataracts. Understanding what cataracts are, the signs and symptoms, risk factors, and how to treat them is key. 
For this reason, June is Cataract Awareness Month. The goal of Cataract Awareness Month is to educate and inform people about cataracts. Keep reading to learn why Cataract Awareness Month is necessary! 
What is a cataract?
A cataract occurs when the natural lens in your eye becomes cloudy. Early on, cataracts often start off small. 
You may not even realize you have cataracts at first since they won't usually affect your vision. Over time, your cataracts will develop and start impacting your ability to see. 
Changes in your vision may take place over a period of years. Some patients with cataracts describe having them as looking at the world through a fogged-up window. 
Are cataracts common?
Yes! Cataracts are very common as a result of aging.  By the age of 55, cataracts are the main reason that people lose their sight. Most people by age 65 have cataracts to some degree, and then by age 80, most people have had or have cataracts. 
Having cataracts is nothing to be embarrassed about! They are very common and are a natural part of the aging process. 
What are the signs I have cataracts?
There are many signs that you could have or are developing cataracts. They vary depending on how advanced your cataracts are. Some of the most common symptoms include:
Reduced vision
Feeling like you're looking through fog to see
Difficulty seeing the differences between light and dark
Double vision
Difficulty seeing things far away like light or a sign
Seeing glare or halos around lights
Trouble driving at night
Needing frequent prescription changes within a short period of time
Difficulty seeing details like a friend's face, reading, or sewing
Requiring more or stronger light to see clearly
Difficulty with depth perception like seeing stairs or walking around your home
These vision problems are reversible with cataract surgery.
How do you treat cataracts?
One thing that is important to remember is that cataracts develop slowly over time. Even if you find out you have cataracts, you don't have to have cataract surgery right away. Early on, you can treat cataracts with new glasses or using more light. 
When your cataracts start impacting your quality of life, you should consider cataract surgery. Before surgery, you will select your artificial lens called an intraocular lens (IOL). 
During surgery, your eye's natural lens will be removed. After removing the natural lens, it is then replaced with the IOL.  
Within a few days, your vision will start to go back to normal. Eventually, you will be able to see clearly like you could before cataracts. If you have any pain or think there's a problem, call your doctor. 
Do you think you could have cataracts? Schedule a cataract screening at EyeHealth Northwest in Portland, OR now!
---