Posted by: Eye Health Northwest in LASIK on May 29, 2020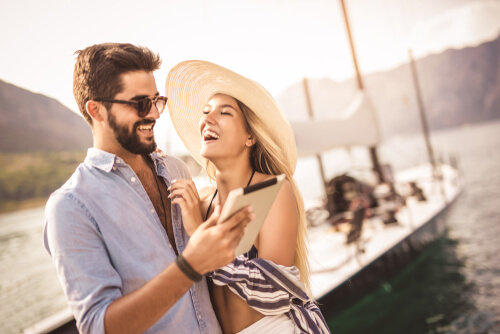 Do you want to be able to play sports or swim without worrying about your contacts? Are you always forgetting your contact solution at home?
Glasses and contact lenses can improve your vision but they can also be a big inconvenience. If you want to be able to enjoy your summer and you're tired of wearing glasses or contacts, LASIK might be a good option.
While you figure out when to schedule your procedure, here are four reasons to consider LASIK this summer: 
Outdoor Activities
Once the weather starts to get warmer, it's natural to want to spend all your time outside. When your favorite outdoor activities are baseball, hiking, swimming, or sailing, you only want to be outdoors.
There is nothing better than spending an evening sailing while the sun sets during the summer. While doing any sort of summer activity, it is best not to wear glasses.
They could break, fall off your face, or they could very easily just get in your way. If you are doing an activity on the water, you shouldn't wear contacts either.
Your contacts could fall out of your eye or move and become uncomfortable. Find yourself on the beach? Avoid touching your eyes!
Sand could go from your hands into your eyes and cause major irritation. The best way to avoid all these issues this summer is to get LASIK.
Even if you don't qualify for LASIK, there are other laser eye surgeries available.
Allergy Relief
While summer weather can be nice, it's the most difficult for those with allergies. Allergies make it hard to enjoy a warm summer day because you're sneezing, coughing, or dealing with watery eyes.
What do you do? For some, getting LASIK can make a big difference, especially if you wear contact lenses.
Think about how much time you spend touching your eyes when you wear contacts. If you get LASIK, you no longer need to touch your eyes to take your contacts out or put them in.
This can be a game-changer for many people with allergies during allergy season!
Travel Easier
With warmer weather also comes more trips and vacations. If you have glasses or contacts, they can make traveling more difficult.
Everyone deserves to enjoy their vacation. After recovering from LASIK, you can go swimming, scuba diving, or play sports without worries. After all, you don't have to wear glasses or contacts anymore! Getting LASIK lets you do these activities worry-free, plus your eyes won't get as dry when you fly. It seems like a win-win, doesn't it?
Full Summer Calendar
Summer is one of the busiest seasons during the year. There are plenty of weddings, outdoor parties, BBQ's, and other social gatherings. These activities are fun but dealing with stress because of your glasses or contacts is anything but. You want to look and feel your best.
Why deal with the frustrations that these visual aids bring you? Why not feel good about yourself instead?
Getting LASIK will give you the confidence you need in any situation. No more glasses and no more contact lenses mean you can look and feel good, no matter what you're doing!
Are you ready to book a LASIK consultation? Schedule yours at EyeHealth Northwest in Happy Valley, OR today! Are you ready for the changes that LASIK could bring you?
---