Posted by: Eye Health Northwest in Cataracts on February 26, 2020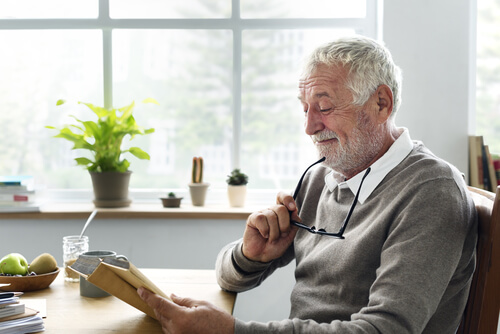 Are you planning on getting cataract surgery soon? Are you worried that you will get cataracts again after surgery? 
Worrying about surgery is common, especially if you're getting cataract surgery. That's why we are here to help you have the best possible experience with cataract surgery.   
Many patients wonder if getting cataract surgery means they won't get another cataract. For most cases and patients, the answer is yes! 
Let's learn more about cataracts, cataract surgery, and why you can't get cataracts again!
What Are Cataracts?
Cataracts form when the natural lens in your eye becomes foggy. A healthy lens should be clear. 
When you have cataracts, it's a lot like looking through a dirty window. Cataracts can make it hard to live your life the way you want to. 
They can make driving, especially at night, much more challenging.  Cataracts make detail-oriented tasks like reading, sewing or looking at facial expressions difficult. 
Developing cataracts is very common as we age. By age 80, at least half of your peers will have or had cataracts. 
In the beginning, cataracts are usually small and you can still see clearly. Cataracts grow slowly over time. 
As they age, they usually get bigger and impact your vision. Regular eye exams are the best way to diagnose and track any existing cataracts. 
How Does Cataract Surgery Work?
During cataract surgery, a cataract surgeon removes your lens. It is then replaced with an intraocular lens (IOL). 
The IOL is an artificial lens. Your surgeon leaves the back part of the lens in place and the IOL sits on top of it. 
The removal of the eye's entire natural lens' makes it almost impossible to get cataracts again.  
Cataract Surgery Complications
Even though cataract surgery is a safe procedure, complications are possible. In some cases, patients develop a secondary cataract (posterior capsule opacity). 
This can happen even though the natural lens is fully removed during cataract surgery. A secondary cataract is not an actual cataract. 
The symptoms with secondary cataracts are almost identical to those associated with cataracts. The most common symptoms are foggy and blurry vision.   
If a patient experiences this complication, they can undergo a procedure called a YAG laser capsulotomy. Like cataract surgery, a YAG laser capsulotomy provides clearer vision. 
There are three steps during a YAG laser capsulotomy. The first is your eyes get dilated using eye drops. Next, your doctor uses a laser to remove the posterior capsule without cutting into your eye. 
In the final step, they use anti-inflammatory eye drops after to help with recovery. This is an in-office procedure and only takes a few minutes. 
The laser goes behind the IOL. After the YAG laser capsulotomy, you will have the clear vision you have been waiting for. 
There is a short recovery time, like with cataract surgery. There are minimal side effects associated with a YAG laser capsulotomy.
Are you thinking about getting cataract surgery? Schedule a cataract screening at EyeHealth Northwest in Portland, OR now! If you have cataracts, cataract surgery will give you the clear vision you've wanted!
---