Posted by: Eye Health Northwest in Children on December 11, 2020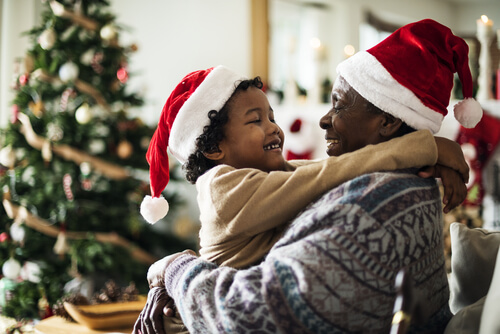 Do you find it difficult to pick out and purchase holiday gifts for children?  Are you aware that most toys have age guidelines printed on them? 
December is Safe Toys and Celebration Month. The AAO dedicates this month to educating the public about the importance of buying safe toys during the holiday season. 
The team at EyeHealth Northwest is working to educate our patients and the community about the importance of safe toy buying. This is especially true during the holiday season. 
Unfortunately, toys cause thousands of eye injuries each year. Children that are 14 and under are the age group that experiences the most eye injuries due to toys. 
Parents must be diligent when they are purchasing gifts for their children or allowing others to buy gifts for them. They must also always monitor their children while they play with their toys. About 10% of children's eye injuries that result in an ER visit are from toys. 
If you are buying a present for a child, you should follow these tips to make sure you are buying a safe gift. There are a lot of tips that you should follow when purchasing presents for children. Keep reading for our top five tips to follow this holiday season!
If you are purchasing toys as gifts, check to see what age they are appropriate for. For example, if you are getting a gift for a 2-year-old, then you should not buy a gift that says for children 5 years old and up. Even if you think the child can use a toy, it does not mean you should give it to them. You should wait until it is age-appropriate.
When your child receives a new toy, you should show them how to use it properly and safely. This helps them understand how to use it correctly before they can hurt themselves.
Monitor your child while they play. No matter how old your child is, you should watch them while they play with toys. Parents need to watch their children and make sure they are safe. If you are worried about a toy, do not let your children have it.
Avoid purchasing toys with projectiles for children. You should not allow your kids to use toys like BB guns and crossbows. These can result in serious injuries, especially to the eyes and face.
Skip buying gifts that are pointy. Toys you should avoid include swords, pens and pencils, or any other sharp objects. When small children have them, they can be dangerous.
Follow these tips this holiday season to make sure that everyone stays safe. If a toy breaks, you can repair it or throw it out. 
You should put away toys once your children are done playing with them to prevent any injuries from tripping or falling over them. Also, not buying any toys with sharp edges and evaluating all toys your child receives to make sure they are sturdy and safe are a good rule of thumb. 
Kids can get different types of eye injuries from toys. Some of the most common ones are damage to the eye, cataracts, corneal abrasions, ocular hyphema, and increased inner eye pressure. 
If your child has an eye injury, you should see a doctor as soon as possible. Schedule an appointment at EyeHealth Northwest in Portland, OR now to see one of our ophthalmologists. It's never too soon to make eye health a priority!
---