Posted by: Eye Health Northwest in Children on November 25, 2020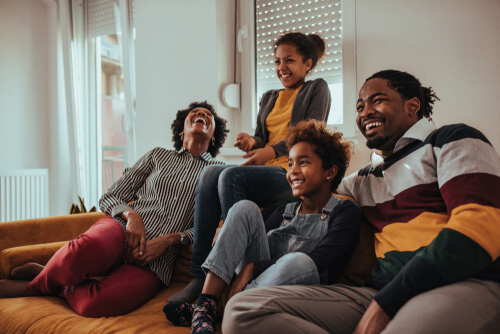 Have you ever heard of the term amblyopia? Do you think that your child might have an issue seeing properly?
Making sure that your child can see clearly is important for their social and academic development. You want your child to be able to play with other kids and be able to see what is going on. 
Children need to be able to see while at school to be able to succeed and learn to the best of their abilities. There are eye conditions that children can develop, including amblyopia. 
Keep reading to learn more about amblyopia and how to know if your child may have it! 
What is Amblyopia?
Amblyopia means having reduced vision in one or both eyes. This occurs when an infant's or child's vision starts to develop abnormally.
Amblyopia might not be obvious. It causes vision loss because the nerve pathways from the brain to the eye are not stimulated the way they need to be. This causes the brain to process images as they appear when they are blurry. 
This can occur even if you wear glasses and amblyopia is only impacting one eye. When this occurs, the brain learns to prefer one eye. Amblyopia is also called lazy eye, and it is the leading cause of vision loss for children. 
What are the symptoms associated with amblyopia?
There are many symptoms tied to amblyopia. Some of them include:
Head tilting
Noticing that one eye goes inward or outward
Seeing that eyes do not work together
Bad depth perception
Squinting
Shutting one eye
Vision results from screening tests not making sense
If you notice your child doing any of these things, have your eye doctor take a look at their eyes. It could mean that your child has amblyopia or another eye condition.
The earlier you diagnose and treat eye conditions, the better for preventing further damage. Not treating amblyopia can cause permanent vision loss. Make sure to take your child in to see your ophthalmologist if you notice anything abnormal or something doesn't seem right with their vision.
If your newborn had an eye that is wandering after they've been born for a few weeks, take them to see your doctor if your family has a medical history of children suffering from having crossed-eyes, developing cataracts, or other eye conditions. 
What causes amblyopia?
There are a few causes of amblyopia. Two of them are:
Not being able to use the eyes at birth
There are many reasons that this can occur, but it is important that a baby can use their eyes. When a baby is born, they have bad vision, but as they use their eyes, their vision will improve. 
When babies cannot use their eyes, it prevents their vision from developing properly. 
Refractive Error
This is the most common cause. This can occur in one or both eyes. If it is not corrected, it causes the affected eye or eyes to not develop properly. When this occurs, it is called refractive amblyopia.
What are the risk factors for my child developing amblyopia?
There are few factors that play into how at risk your child is for developing amblyopia. They include being born prematurely, being a small size at birth, having a family history of lazy eye, and developmental disabilities. 
If you're concerned about your child developing amblyopia, talk with your eye doctor. They can check your child's eyes and come up with a treatment plan if they notice anything. 
Do you think that your child has amblyopia? Schedule an appointment at EyeHealth Northwest in Portland, OR now to see one of our great eye doctors!
---