Posted by: Eye Health Northwest in Diabetes on November 11, 2020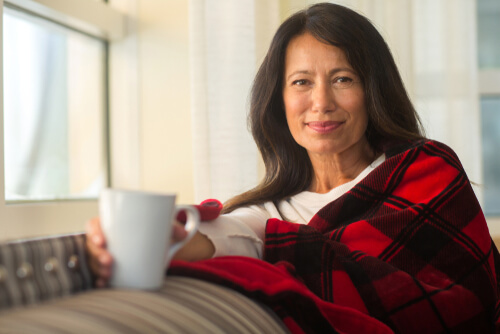 Do you have an eye condition tied to your diabetes? Did you know that November is Diabetic Eye Disease Awareness Month?
The goal of this month is to educate people about diabetic eye diseases, diabetes, and to encourage people to get treatment for any eye conditions tied to diabetes. Managing your diabetes is key to keeping healthy. 
In adults, diabetes is the leading cause of blindness from conditions like diabetic retinopathy, glaucoma, and cataracts. People with diabetes have a higher chance of experiencing vision loss or going blind due to a diabetic eye condition. 
If you're an African American, Native American, or Latino with diabetes, you have a higher risk of developing diabetic eye conditions. Minorities often do not have access to proper medical care or may not be as aware of conditions as they need to be. 
If you have diabetes, keeping your eyes healthy and preventing vision loss should be a top priority. Diabetics need to be proactive when it comes to protecting their vision. 
The most important thing you can do is have regular eye exams. Depending on what your ophthalmologist recommends, you should have eye exams at least once a year. 
Your eye doctor may recommend you come in more often. If you have existing eye conditions and diabetes, frequent eye exams become even more important. 
What are Tips for Preventing Vision Loss?
For diabetics, developing other vision conditions is something that may happen over time. But you'll still want to do your best to prevent vision loss as much as possible. Try to follow these tips:
Manage Your Blood Sugar Levels
If you want to keep your vision, you must keep your blood sugar at a healthy level. You can maintain your blood sugar levels by doing a few things. This includes:
Eating minimal sugar and simple carbohydrates
Exercising regularly
Frequently checking your blood sugar levels
You'll need to continue working with your doctors to maintain your blood sugar levels. You may even want to work with a nutritionist. Don't forget to take insulin and other medications as prescribed.
Maintain a Healthy Diet
Cooking your meals yourself with fresh ingredients, including fresh vegetables, is beneficial. Don't eat a lot of foods like red meat, fried foods, sugary drinks, or things that contain refined carbohydrates.
Monitor Your Blood Pressure
Maintaining your blood pressure can help prevent the development of conditions like diabetic retinopathy or glaucoma.
Get Frequent Comprehensive Eye Exams
Having annual or more frequent eye exams is vital for keeping your eyes healthy. These help your doctor diagnose conditions early and allow you to receive proper treatment early on. 
This is key to preventing vision loss. Stick to the schedule your eye doctor recommends, so your eyes can stay healthy.
Quit Smoking
If you are diabetic and smoke, this increases the probability that you will develop eye conditions tied to your diabetes. One of the easiest ways to stay healthy is to quit smoking. 
If you smoke and have diabetes, you're much more likely to develop cataracts, glaucoma, or diabetic retinopathy much earlier than people that are healthier.
Are you ready to schedule a comprehensive eye exam? Getting regular eye exams is the best way to keep your eyes healthy and detect any changes early on. 
Schedule an appointment at EyeHealth Northwest in Portland, OR now to see one of our great eye doctors!
---