Posted by: Eye Health Northwest in Dry Eyes on October 23, 2020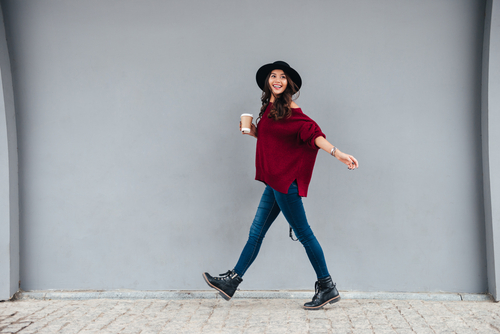 Do you love to be outdoors during the fall? Are you worried that fall will make your eyes dry?
Dry eyes are more common than you think! You can develop them for several reasons. This may include your environment, too much screen time, or even dehydration.
When fall is coming, there are so many things you want to enjoy. The leaves are changing, temperatures are falling, and you can go pumpkin and apple picking. What's not to love about enjoying a football game without freezing?
If you're outdoors and your eyes are dry and causing you discomfort, it's less than ideal. Keep reading to learn more about dry eyes in the fall!
What do dry eyes look like?
There are many signs and symptoms associated with dry eyes. Some of them include:
Redness
Irritation
Experiencing burning or stinging
Feeling like there's something in your eyes
Watery eyes that tear up more
Finding it uncomfortable to wear contact lenses
There are other symptoms that you could experience if you have dry eyes. If your eyes feel drier than normal, you should let your eye doctor know.
Do you notice your eyes getting more irritated in the fall?
During the fall, there are many factors that can cause you to develop dry eye more easily than in other seasons.
Some of the factors that can cause dry eye in the fall are cold dry air and allergens. At the end of summer and at the beginning of the fall, there are more allergens in the air than normal.
If you hear someone talking about hay fever, this is a name for a group of common allergens. Hay fever can cause you to develop different eye conditions or make dry eye worse.
If you develop dry eye due to your allergies, allergy medication can help. Be cautious if you take antihistamines, as these can actually make dry eye symptoms worse.
Can I enjoy fall activities if I have allergies?
Yes, you can go outside during the fall, but you have to be careful. When your allergies trigger dry eye symptoms, you should be selective about going outdoors.
If your eyes feel irritated, going outside when allergens are high will only make it worse. Avoiding activities like raking leaves or yard work can help reduce your exposure to allergens.
This can make your dry eyes feel better. If you have to do these activities, wearing goggles is a good way to protect your eyes from allergens.
How can I prevent dry eyes this fall?
While you cannot completely prevent dry eyes, there are things that you can do to make them better:
Eye Exams: Getting an eye exam is one of the best ways to prevent severe dry eye from developing. You can have eye allergies and dry eye at the same time, so if you treat your eye allergies it can help manage your dry eye as well.
Get a Humidifier: If you get a cold air humidifier, this will help you deal with indoor irritants. Also, they restore moisture into spaces that have forced warm air.
Drink Water: Keeping your body hydrated is very important for preventing dry eyes. Drink at least eight glasses of water each day as this is how much you should have.
Keep Windows Closed: On days when allergies or pollen spike, make sure your windows are closed. For example, pollen is released in increased quantities from 4-7 pm in the evening.
Are you having problems managing your dry eye symptoms? Schedule an appointment at EyeHealth Northwest in Portland, OR now to see one of our great eye doctors!
---