Posted by: Eye Health Northwest in General Eye Health on October 14, 2020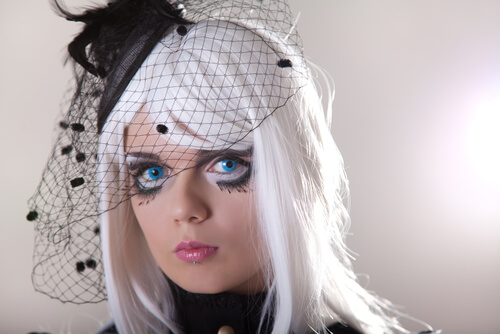 Are you trying to select a Halloween costume? Are you finding it hard to pick a costume that is safe? 
Halloween is one of the most entertaining, fun, and scariest times of the year!  You can take your kids trick or treating, go to a Halloween party, and of course, find that perfect costume!
No matter what age, when you are selecting a costume, you need to make sure it is safe and free of safety hazards. It is important to have fun around Halloween, but also be safe. 
One of the most unfortunate parts of Halloween is the emergency room visits. A very common injury that Americans experience around Halloween are eye injuries. 
Makeup, costumes, and masks cause the majority of the injuries. Keep reading for ideas on how to get ready for Halloween Safety Month!
Select a Safe Costume
One of the most important things to consider when selecting a costume is how safe it is. You need to think about its length. 
It can't be too long because that may make you fall and get injured. You also need to consider if you'll be using cosmetic contacts or props with sharp points. 
Props that are problematic are wands, swords, and spears. If you have kids, they need to avoid them too. 
Skip Cosmetic Contacts Unless They Are From Your Ophthalmologist
During Halloween, it's all about being someone else. Costumes are about transforming who you are, even if it's only for a night! 
One way people do this is with cosmetic contacts. Even cosmetic contacts should only come from your eye doctor.  
You might want to have eyes that look like a lizard or cat or change the color of your eyes, but you need to remember that any type of contact lens has risks.
Cosmetic or regular contacts can cause eye infections, pain, swelling, light sensitivity, pink eye, corneal abrasions, or even vision loss. 
That's why you need to only wear contacts from your eye doctor. If you must wear cosmetic contacts as part of your costume, your eye doctor can prescribe them.
Getting them from anywhere else is actually illegal so steer clear of any funky contacts you see sold. The same rules that apply with regular contacts apply with cosmetic contacts as well. 
Only wear the ones that your eye doctor prescribed for you. Don't wear your friend's cosmetic contact lenses or family members. Be smart with your cosmetic contacts and you shouldn't have any problems while wearing them on Halloween!  
Be Cautious with Makeup
It never hurts to be cautious when it comes to makeup. Don't wait until the night of Halloween to test the products you buy. 
Do a skin test on yourself and your children to make sure there are no allergic reactions. Anything that you buy should be hypoallergenic. 
If your children want to wear makeup for Halloween, make sure you are the one applying it on them. Don't let them sleep in it after their night of trick or treating is over. 
Remove it using cold cream before sending them to bed. If possible, use makeup instead of masks to make it easier for your children to see on Halloween.
Are you thinking about using cosmetic contacts for your Halloween costume? Schedule an appointment at EyeHealth Northwest in Portland, OR now to see one of our great eye doctors!
---