Posted by: Eye Health Northwest in Children on September 30, 2021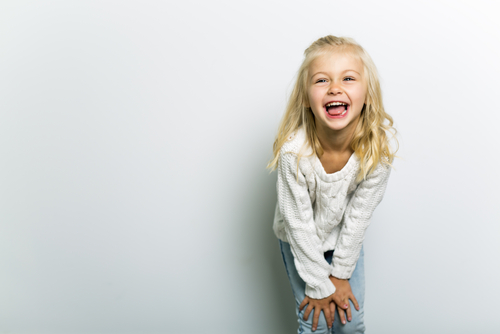 Is it time for you to bring your child in for their first eye exam? Are you wondering how to explain to them what will happen?
It's essential to prepare them for doctor's appointments, especially when it is a new doctor. It can help prevent your children from being extremely anxious for the appointment.
Keep reading to learn more about what you can expect at your child's eye exam.
What Happens During Your Child's Eye Exam?
For any child seventeen and under, a parent or legal guardian needs to be with them. You'll have to be there to allow the use of eye drops during the appointment.
Once you check in, you or your child will complete their medical history forms. Having this information for the exam helps your eye doctor know if they need to check for specific eye conditions.
Before anything gets done or tested, you will discuss with the doctor the reason for your visit. You can tell them if you've noticed any vision problems or if it is just a regular checkup.
There are many ways to examine your child's vision. If they can talk, your eye doctor will use tests like looking at pictures, matching letters, or reviewing the entire alphabet.
They will also test one eye by covering the other eye with a patch or something similar. Other things that will get tested are depth perception, color vision, and the eye doctor will look for muscle imbalances.
If there's a problem, the eye doctor will come to talk to you before they dilate your child's eyes. The eye doctor dilates your child's eyes to examine their retina, optic nerve, and eye prescription.
To dilate your child's eyes, the eye doctor will use two or three drops in each eye. The first drop numbs their eyes, and the second dilates them. Some children need the third drop because they have darker pigmentation.
The drops can last anywhere from four to twenty-four hours, and they take twenty-five to thirty-five minutes to take effect.
Once this exam is complete, the eye doctor will discuss treatment options if needed. You can also ask them questions if you have any.
What Are The Signs Your Child Has Vision Problems?
Vision problems in children are not uncommon, and most are treatable. But, you need to take them to an eye doctor if they are going to receive treatment.
The only way to ensure they get treatment if they need it is for you to pay attention and notice if something seems off. Some signs to watch out for include:
If your child was born prematurely
Their motor development seems delayed
They rub their eyes frequently
Excessive blinking
They do not make eye contact
If they have problems developing eye-tracking skills
Also, you should take note if they fail an eye exam at school or the pediatrician.
When Should You Schedule Their Eye Exam?
For most kids, you should bring them in for their first comprehensive eye exam at about six months old. If your primary care doctor advises otherwise, follow their instructions.
The following exam should be at age 3. If everything looks good, their next exam should be around when they start first grade, at age five or six.
Is it time to bring your child in for a comprehensive eye exam? Schedule an appointment at EyeHealth Northwest in Portland, OR now, to make sure their eyes are healthy!
---