Posted by: Eye Health Northwest in Diabetes on November 15, 2019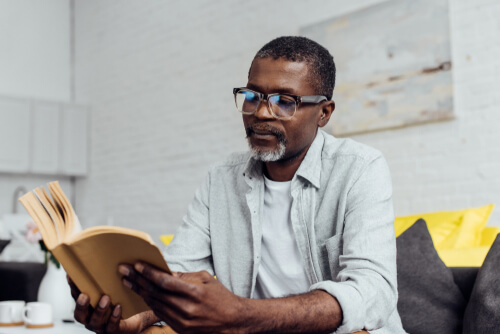 Do you or a loved one have diabetes? Did you know that there is an entire month dedicated to diabetic eye disease awareness? 
November is Diabetic Eye Disease Awareness Month. The goal of the month is to bring awareness to diabetes and how it affects your eyes. Let's take a look at different eye conditions related to being diabetic and ways to prevent diabetes. 
Eye Conditions
Individuals who are diabetic are more likely to develop eye conditions that cause blindness. Some of these conditions include:
Glaucoma
Individuals with diabetes are two times more likely to develop glaucoma. Glaucoma occurs when eye pressure builds up in your eye and damages the optic nerve. Vision loss from glaucoma is irreversible.
Cataracts
Cataracts are a common condition for older adults, but diabetes can make adults develop it at a younger age. Spikes in blood sugar levels can make cataracts develop between ages 20 – 70. Managing blood sugar levels helps prevent cataracts from developing early on.
Diabetic Retinopathy
This is the most common diabetic eye disease. This disease impacts the eye's retina and small blood vessels. For individuals with diabetes, this is the number one cause of vision loss. 
One of the biggest problems diabetics experience is managing their blood sugar levels. Having high blood sugar levels causes damage to the small blood vessels in the retina. 
Managing your diabetes is the best way to keep your eyes healthy. 
Ways to Prevent Diabetes
There are ways for individuals to prevent diabetes from developing. Some of these ways include:
Eating Healthy
This is one of the best ways to keep your eyes healthy. Eating a balanced diet is the best way to stay healthy. 
Eating foods rich in fiber can help keep your blood sugar levels under control. Whole grains have been connected to maintaining blood sugar levels as well.
Regular Exercise
Being physically active has so many benefits. It can help lower blood sugar levels, lose weight, and increase sensitivity to insulin. This helps you manage your blood sugar levels. 
Aerobic and resistance training are connected to managing diabetes. You should exercise a minimum of three times per week for at least thirty minutes.  
Having Regular Eye Exams
Going to the eye doctor as often as recommended is important for keeping your eyes healthy when you have diabetes. Eye conditions connected to diabetes can be managed, prevented or detected early on by going to the eye doctor regularly.
Not Becoming Obese or Overweight
Having diabetes can make it difficult to lose weight. You should work your hardest to prevent yourself from becoming obese or overweight. 
If you are overweight, you should work on losing the weight to keep yourself healthy.
Diabetes is one of the leading causes of blindness in adults. Not all adults with diabetes are at risk for blindness or vision loss. 
Minorities or ethnicities are less educated about the problems connected with diabetes. This puts them at a higher risk. 
Are you ready to check if your eyes are healthy?
Getting a comprehensive eye exam is the best way to make sure your eyes are healthy. Schedule an appointment at EyeHealth Northwest in Portland, OR today!
---