Posted by: Eye Health Northwest in Cataracts on October 10, 2019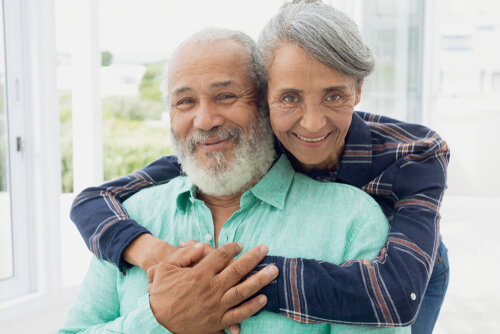 Have you been experiencing blurry or cloudy vision? Do you find it difficult to drive at night? 
These are signs that you could have cataracts. Keep reading for more common signs that you could have cataracts!
What is a Cataract?
You get cataracts when the lens in your eye is no longer clear but cloudy. This is due to proteins in the eye that clump together and distorts vision over time. 
People often describe having cataracts as being like looking through a foggy window. When you have foggy vision from cataracts, it can be difficult to drive a car, especially at night. 
It can also be challenging to complete detail-oriented tasks like sewing or reading. Cataracts also make it harder to make out facial expressions. As people age, cataracts are a very common diagnosis to receive.
Challenges Driving at Night
Having cataracts makes it challenging to tell the difference between light and dark. Some patients with cataracts experience headaches while driving at night. 
This is often because of headlights and streetlamps while driving at night. Also, some individuals with cataracts see halos around lights while driving at night. 
Vision Changes
For most patients, their cataracts develop slowly over time. In the beginning, they do not affect your vision. 
Over time, cataracts will develop and your vision will start becoming affected. One of the reasons for getting eye exams is they help your doctor diagnose and track cataracts. 
If a cataract is eventually found, your eye doctor will be able to watch its progression. Some of the common vision changes are having foggy, blurry, or faded vision. 
In the beginning, cataracts are small, and you may not notice them. As they continue developing, this is when they start to affect your vision. 
Another symptom you may experience with cataracts is developing a sensitivity to light. Also, some individuals see glares and halos when they look at lights. Normal levels of light might be too strong if you have a cataract. It is possible that if you look right at a light you might see a halo around it. 
Cataracts make it more difficult for light to enter your eye. This can make you experience double vision in one of your eyes. 
Requiring More Light
While you are trying to do tasks or activities that need a lot of focus, you may need more light. Using more light can be helpful for reading or trying to sew.
In the beginning, more light could be beneficial. As your cataracts continue developing, you'll only need more light.
Color Discoloration
As cataracts develop, colors start to become dull and faded. An example is that whites will start looking more like yellow. Cataracts often tinge everything a brown or yellow color until they are removed.
Frequent Changes in Glasses or Contact Lens Prescriptions
As your cataracts develop, your vision changes too. You can go from not needing reading glasses to needing frequent new prescriptions. Experiencing sudden vision changes is a symptom of having cataracts.
What Can You Do To Prevent Cataracts?
There's no way to guarantee you'll never develop cataracts. But there are things you can do to prevent developing them early on.
Prevention techniques can include:
Quitting smoking
Managing other health conditions
Eating a healthy diet that includes plenty of fruits and vegetables
Wearing sunglasses to prevent UV damage from the sun
Reducing the amount of alcohol you drink
Getting annual eye exams.
If cataracts are impacting your life, talk to your eye doctor about cataract surgery.
Do any of these signs sound familiar? If so, you might have cataracts. Schedule a cataract screening at EyeHealth Northwest in Portland, OR today!
---