Posted by: Eye Health Northwest in LASIK on September 13, 2019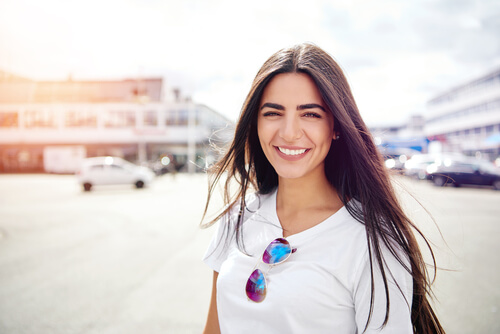 Are you thinking about getting LASIK eye surgery? Have you thought about the questions you want to ask your doctor? Before having a procedure, it is important to ask your doctor any questions you might have.
For the past 20 years, LASIK has been an FDA approved procedure. Thousands have had LASIK and experienced huge life changes because of it. 
Almost 100% of LASIK patients experience a significant improvement in their eyesight. This means that they have 20/40 or 20/20 vision without using contacts or glasses.
But like with any procedure, it is important to make sure you are asking your surgeon the right questions. Keep reading for some of the most frequently asked questions to ask at your consultation!
How do I know that I'm a good candidate for LASIK?
During your LASIK consultation, your surgeon should be able to tell you if you're a good candidate. They should be able to list the specifics.
This should include the characteristics about your eyes that make you a candidate. For example, if you have astigmatism, they should be able to talk about it. They should also be able to discuss why your level of astigmatism is okay for LASIK and how LASIK will improve it.
What experience do you have performing this procedure?
For a procedure like LASIK, you want a surgeon that has a lot of experience performing it. The more experience the better!
Good surgeons should be able to answer any questions you have about their education. They should be completely comfortable answering questions about their experience performing the procedure.
Surgeons with a lot of experience have performed over 25,000 LASIK surgeries. They should use screening tools to pick the best candidates.
A good LASIK surgeon will weed out unqualified candidates. This could be up to 25% of potential candidates. Not everyone is going to be a good candidate for the procedure.
No good LASIK surgeon will take every single patient who wants LASIK. This is a huge red flag!
What technology do you use when performing LASIK?
You should learn about the types of technology the surgeon uses during LASIK. Some doctors and medical groups do not have the same kind.
Some may not invest in the most advanced technology. You need to know what type of technology they use and what the standard is today.
You should also know what tools are the best for the type of laser vision surgery you are having. This will help you get the results you want.
What will the final results be like when I get LASIK?
Once you have your LASIK consultation, your surgeon know if your vision can be improved by LASIK. You experience these conditions because of how your your eye is shaped.
This can create challenges for how light hits your retina, causing blurry vision. Some refractive eye conditions do exist that do not respond to LASIK eye surgery.
For some of them, different surgical procedures exist to correct them.
It is important to get answers to all your questions. It will help you become comfortable with the procedure and surgeon.
When deciding to go through with LASIK surgery, this is something you should consider. The surgeon should want to answer your questions, so you make the best decision for you.
Have you decided that you are ready to get LASIK eye surgery? This is a life changing decision that you won't regret! Schedule a LASIK consultation at EyeHealth Northwest in Portland, OR today!
---