Posted by: Eye Health Northwest in General Eye Health on July 26, 2019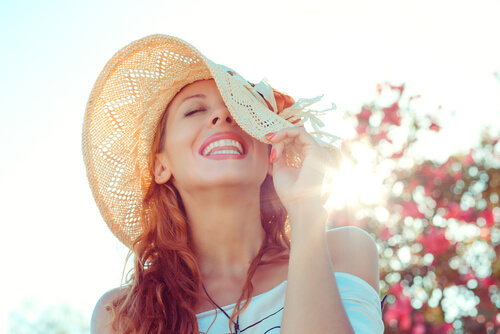 Have you ever heard of UV rays? Has anyone told you about UV safety month before? Well, July is UV safety month! Why July? 
It's the middle of summer when people want to enjoy their time outside! Keep reading to learn more about UV safety month!
Why is it important to have UV safety month?
UV means Ultraviolet (UV) and it is a specific type of ray that radiates from the sun. UV rays can cause skin cancer, and they can damage your eyes if they aren't protected. UV Safety Month is important because it educates people about the impact UV rays have.
How can UV rays damage my eyes?
Compared to other seasons, UV rays are stronger during the summer. Even though we want to enjoy our time outside, it's important to remember we are still exposed to UV rays. 
Even riding in cars or sitting near windows in your house! UV rays hit different surfaces like grass, sand, and water. This is because they bounce off these surfaces and can hurt your eyes at the same time. 
UV ray damage is linked to different eye conditions. Some of these conditions are an increased risk of macular degeneration and cataracts.
How can I protect my eyes?
There are a lot of things you can do to keep your eyes safe. The simplest one is buying and wearing sunglasses that protect your eyes from UVA and UVB rays.
Wear sunglasses and hats
You can get wraparound sunglasses, which protect your eyes from rays that come in from the side. Also, when you wear sunglasses, it is important to wear a hat to protect your skin and eyes from UV rays. 
If your contact lenses have UV protection, it is still important to wear sunglasses. There's no such thing as too much UV protection! 
Wear sunglasses even if it's cloudy
Did you know that it is important to wear sunglasses when it's cloudy? Even though it looks like the sun is being blocked, it's not. 
UV rays can still sneak through the clouds and cause damage to your eyes. It is important to wear your sunglasses year-round. Rays can even reflect off snow in the winter! 
Don't look at the sun (seriously!)
You've heard time and time again that you shouldn't look at the sun. Well, there's a reason for that! You really shouldn't do it! 
Any time of year, looking at the sun could cause solar retinopathy. Solar retinopathy means that your retina is damaged because of solar radiation. 
It's also important to not be outside during peak times (10 am – 2 pm). In this period, the UV rays from the sun are the strongest. 
If you have to be outside during this period, you need to wear sunglasses and a hat. Children's eyes are more sensitive to UV rays, so they need to be wearing sunglasses outdoors. This isn't something you should do if you remember, but every time they are outside! 
Can't remember when your last eye exam was? We can help! Schedule an appointment at EyeHealth Northwest in Portland, OR today!
---