Posted by: Eye Health Northwest in General Eye Health on May 6, 2021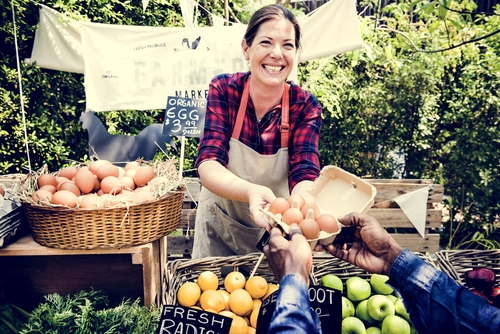 Do you know how to keep your eyes healthy? Our eyes let us watch TV, read, understand facial expressions, drive, and much much more.
We need to keep our eyes healthy, so we can continue enjoying these activities. In honor of Healthy Vision Month, keep reading to learn about healthy life choices that keep your eyes healthy.
What is Healthy Vision Month?
The American Academy of Ophthalmology dedicates each month of the year to one eye issue. To educate and inform people about healthy vision, May is Healthy Vision Month.
Everyone needs to understand how to maintain healthy eyes. One of the easiest ways to keep your eyes healthy is to make healthy life choices.
Maintaining a Healthy Diet
Eating a healthy and balanced diet is essential for your eye and overall health. Diabetes can directly damage your eyesight.
It is advisable to decrease your sugar and carb intake to reduce and regulate your blood sugar levels. This means avoiding soda, candy, bread, and starchy foods.
Eating a well-balanced diet maintains good health, which means healthy eyes. A balanced diet involves eating foods that give you the proper nutrients. Foods that support healthy eyes contain high amounts of vitamins A, E, and C and fatty acids.
Eat Enough Omega-3 Fatty Acids
If you want to eat foods to enhance your eye health, start adding foods rich in omega-3 fatty acids. Examples of these foods include eggs, fish, seeds, nuts, and legumes.
The best fish to eat for eye health are:
Tuna
Trout
Salmon
Sardines
Anchovies
Mackerel
Herring
There are links between eating foods rich in omega-3 fatty acids and eliminating dry eyes.
Seeds are also a good source of omega-3s plus vitamin E. Eating flax, hemp, and chia seeds will all benefit your eye health.
Like seeds, nuts and legumes are a good source of vitamin E and omega-3 fatty acids. Types you may want to add to your diet include:
Peanuts
Lentils
Walnuts
Cashews
Brazil nuts
These tasty foods can help reduce symptoms of conditions connected to aging.
Get Frequent Exercise
Being active is vital for good health. Some excellent activities that can support healthy eyes include:
Going on walks
Swimming
Bike riding
Running
Pilates
Aim to get exercise daily, indoors or outdoors, to remain in good health. Be sure to do the types of exercise your doctor recommends to prevent injuries.
An active lifestyle has many benefits, including lower blood sugar, weight loss, and reduced stress.
Aerobic exercises and resistance training can, in some cases, help manage diabetes. You should aim to exercise at least three times a week for 30 minutes at a bare minimum.
Get Frequent Eye Exams
The best way to keep your eyes healthy is to get frequent eye exams. Early diagnosis of eye conditions is the best way to limit damage to your eyesight.
Protect Your Eyes
When you go outside or anywhere bright, make sure to wear sunglasses, no matter the weather. Sunglasses keep your eyes safe from the sun's damaging UV rays, even when it's cloudy.
Also, proper eye protection when working or playing sports is advisable. The added protection will limit damage to your eyes from flying debris or other objects.
Do you want to make sure your eyes are healthy? Schedule an eye exam at EyeHealth Northwest in Portland, OR, to ensure your eyes are in good shape!
---