Posted by: Eye Health Northwest in General Eye Health on May 12, 2022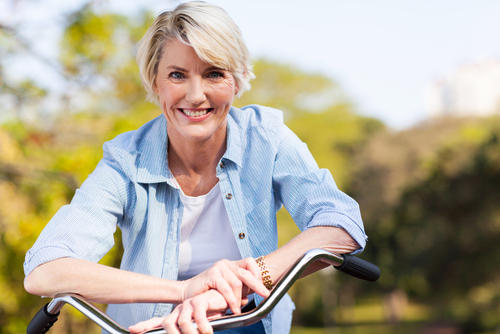 To protect your heart, you eat right and exercise. But what are you doing to protect your eyes? 
May is Healthy Vision Month, an excellent reason to learn about how you can reduce or prevent your chance of developing a serious eye condition or chronic disease. Keep reading to learn how you can participate during healthy vision month!
1. Get a Comprehensive Dilated Eye Exam
You might feel it's inconvenient, but dilation is an essential part of a routine eye exam. The drops dilate your pupils, allowing more light to enter the eye.
Dilation gives your eye doctor the best possible look inside your eye to check for common eye conditions that they cannot otherwise diagnose. Like every other part of the body, early diagnosis of eye problems can prevent damage and loss of function or vision later on.
2. Tell Your Eye Doctor About Any Vision Problems in Your Family History
Some conditions are hereditary. Regular eye exams and monitoring of symptoms are essential for everyone.
It's particularly critical for those with a family history of conditions like macular degeneration and glaucoma.
3. Feed Your Eyes to Preserve Your Sight
What you eat impacts your eye health. Focus on consuming dark leafy greens like spinach, kale, chard, and collard greens.
It's also good to eat oily fish high in omega-3 fatty acids like salmon, albacore tuna, trout, halibut, mackerel, and sardines. All have nutrients that benefit eye health.
When you include these foods regularly in your meals, you add powerful nutrition to reduce the risk of long-term eye disease.
4. Choose Sunglasses That Block Ultraviolet Radiation
Look for those that block 99% to 100% of UVA and UVB rays. If you see a label that says UV 400, choose those.
Damage from UV radiation is cumulative and builds up over a lifetime. Everyone, from young children to older adults, should wear sunglasses outdoors, even on cloudy days.
5. Wear Protective Eyewear Whenever Possible
This applies to sports activities as well as doing chores around your home, like painting and yard work. Protective eyewear prevents debris and airborne particles from entering your eye and can prevent or reduce damage if irritants end up in your eye.
6. Practice Workplace Eye Safety
This includes eyewear designed for your particular job or industry and any precautions you should take to minimize exposure to substances that can harm your eyes. If your workplace has them, know where your nearest eyewash station is in case you have to act quickly to rinse your eyes or help a coworker do the same.
7. Handle Your Contacts With Care
It's also important to wash your hands before touching your eyes or inserting or removing your contacts. Clean them properly as per instructions, and don't sleep in them.
All three go a long way in preventing eye infections.
8. Don't Smoke
Smoking increases the risk of age-related macular degeneration, cataracts, glaucoma, diabetic retinopathy, and dry eye syndrome.
9. Keep Your Weight Within a Healthy Range
The link between excess weight and sight may not seem obvious. However, obesity has been linked with age-related cataracts, glaucoma, age-related maculopathy, and diabetic retinopathy.
Are you interested in learning more ways that you can keep your eyes healthy? Schedule an appointment at EyeHealth Northwest in Hillsboro, OR, today!
---