Posted by: Eye Health Northwest in LASIK on May 25, 2022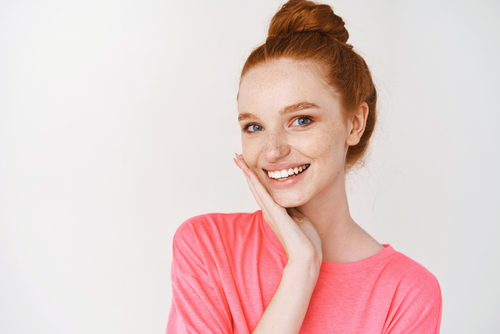 There are many reasons to choose LASIK. LASIK can provide you with a newfound freedom that you have never experienced before.
After vision-correction surgery, life can be so much better with reduced dependency on contact lenses and glasses. Maybe you need a little nudge to consider the possibilities.
Keep reading to learn seven ways that LASIK improves your life!
1. Your Medicine Cabinet is Emptier
All the tools and gadgets you've needed to maintain your contacts or keep your glasses clear and streak-free are gone after LASIK. You've got shelves of room to fill with aftershave, cosmetics, whatever you want to store in your bathroom.
Gone are the days of everything falling out of your medicine cabinet when you open the door. After LASIK, you'll experience more freedom from the hassle and burden of visual aids.
2. Your Briefcase, Backpack, or Handbag is Lighter
Similar freedom holds for everything you used to carry back and forth from home, work, college, or anywhere you go. To be caught without an extra pair of glasses or contacts in the time of need can ruin your day.
Now with LASIK, you don't need any of it. The benefits are evident for your eyes, but your shoulders will also thank you!
3. Your To-Do List is Shorter
Remembering to order what you need for your contact lenses means keeping track of how many disposable lenses you have left or carry when traveling. Everything becomes easier when you do not have to rely on visual aids for clear vision.
4. Your Days Start Simpler
After LASIK, you can wake up, open your eyes and see. The day starts right then and there, without a pause to scramble for your glasses or get up and put in your contacts.
You are present for that transition from sleeping to wakefulness because your mind isn't worried about following the steps to allow you to see. You are living more fully right from that first conscious moment awake.
LASIK lets you be in that moment like you never were before.
5. Your Nights End Later
After LASIK, you will not have to experience any more tired, scratchy eyes from wearing your contacts too long. You also will not have to end things early because you have to take your contact lenses out.
You can stay out a little longer, maybe even to watch the sunrise. The LASIK life offers greater freedom from contacts and glasses, which means the fun lasts as long as you want it to!
6. Your Gaze Holds Longer
Whether you're catching a stranger's eye or going to an interview, you're not going to feel uncomfortable because you wear contacts or glasses. After LASIK, you're more assured, more prepared, and more you.
7. Your Confidence Grows Steadier
Thanks to LASIK, you can rely less on visual aids, including glasses and contact lenses. LASIK gives you the confidence you've always hoped for but never found in self-help books or online programs.
One of the best ways to help yourself is to give yourself the gift of clear, sharp vision.
Are you interested in learning if you may be a candidate for LASIK? Schedule an appointment at EyeHealth Northwest in Portland, OR, today!
---