Posted by: Eye Health Northwest in General Eye Health on March 30, 2020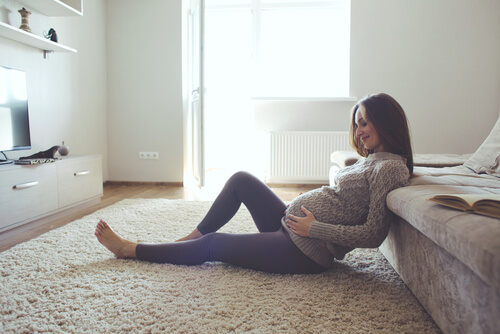 Are you expecting your first child? Have you been wondering when they'll need their first eye exam? 
There's nothing better than being proactive and researching their eyecare needs in advance. Keep reading to learn more about when children need their first eye exam! 
Who conducts eye exams for children?
Professionals perform children's eye exams. The optometrist or ophthalmologist will do a comprehensive eye exam. This will allow them to thoroughly evaluate your child's eye health. 
Although pediatricians do vision screenings for children, you still need to go to an eye doctor. Seeing an eye doctor is the only way your child will get a comprehensive eye exam. 
A vision screening with a pediatrician is shorter and not as in-depth as one with your eye doctor. Optometrists or ophthalmologists are the only professionals trained to evaluate and diagnose eye conditions. They have the proper tools to do so.   
When should my child have their first comprehensive eye exam?  Initially, your child's first comprehensive eye exam should be at six months. Ages three and 5 or 6 are when comprehensive eye exams are conducted again. 
These stages are important for development. Each exam evaluates different things. If your child needs glasses or contact lenses, your doctor will recommend an exam schedule. If your child's eyes are healthy, most doctors recommend exams every two years.   
Why does my child need an eye exam?
Eye exams are the only way to make sure your child's eyes are healthy. Eye exams are also important for performing well in school and being safe. 
In order for your child to learn, they need to be able to see well. This includes being able to see at different distances. 
Their eyes must also move accurately and focus correctly. This ensures that their eyes can work well together as a team. 
What is a good time to schedule their first exam?
For your child's first eye exam, you should schedule it at a time they're usually awake and happy. We know that you can't always predict this, but use your best judgement.
What happens during your child's first eye exam?
This depends on your child's age. Usually, an eye exam will include several things. This includes reviewing medical history, a vision test, figuring out if they need glasses and testing eye alignment and their eye health.
How do I prepare for my child's first eye exam?
To prepare for your child's first eye exam, you need to have their birth information. You will be asked about if they were carried to term, weight, complications and medical history. 
Also, you will receive forms in the mail or can find them online.   
It is important to share any concerns, developmental issues, or any vision issues with the eye doctor. Let your child's eye doctor know if your child rubs their eyes, blinks constantly, or has any noticeable vision problems. 
Additionally, you should share if your child failed a vision test at school or the pediatrician's office. Finally, it is important to mention if your child has had any surgeries.   
Making sure that your child has the healthiest vision is key to their academic success. Frequent eye exams promote proper development and eye health. 
Are you ready to schedule your child's first eye exam? Schedule one at EyeHealth Northwest in Happy Valley, OR today!
---