Posted by: Eye Health Northwest in Glaucoma on August 30, 2021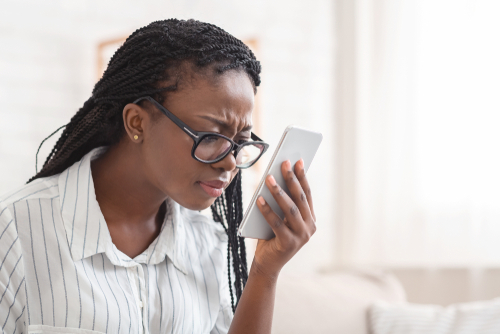 Were you recently diagnosed with glaucoma? Are you wondering how you treat the silent thief of sight?
There may be some signs that you are developing glaucoma. Also, there are multiple types of glaucoma and options for treating it.
Keep reading to learn about what glaucoma is and what treatments are available.
What is Glaucoma?
Glaucoma is a group of eye conditions that cause damage to the optic nerve. A healthy optic nerve is necessary for sight.
Glaucoma causes the pressure in your eye, called intraocular pressure or IOP, to rise. It blocks the drains in your eyes and causes the pressure to push on your optic nerve.
Glaucoma is one of the leading causes of blindness in adults, but anyone can get it. However, it is more common for older adults to develop it.
Glaucoma is sneaky. Most cases and types of glaucoma don't have any warning signs, which is why it can surprise you and cause blindness. Often, patients don't notice any changes to their vision until it is too late.
During an eye exam, your eye doctor measures your eye pressure. They do this during every eye exam to track any changes over time. If it changes too much between exams, they will know something is wrong and check for glaucoma.
This helps your doctor diagnose glaucoma early and give you the correct treatment. If the diagnosis is earlier, in the beginning, it is possible to delay or prevent vision loss.
What are the types of Glaucoma?
There are two main types of glaucoma, primary open-angle glaucoma (POAG) and acute angle-closure glaucoma.
Primary Open-Angle Glaucoma (POAG)
POAG is the most common type of glaucoma, and it develops slowly. This type of glaucoma gives the disease the nickname the silent thief of sight.
That's because most people don't know they have POAG until it causes permanent vision loss. It develops so slowly you don't notice the changes in your vision, then suddenly it causes vision loss.
As POAG develops, you will experience tunnel vision the further along it gets. It can cause blind spots in your peripheral or central vision that occur in some individuals. Also, it is possible to get POAG in both eyes.
Acute angle-closure Glaucoma
Acute angle-closure glaucoma is more extreme than POAG. It is also less common.
It does not develop slowly like POAG. Instead, it comes on quickly and causes rapid vision loss.
Its symptoms are much more apparent and include:
Headaches
Eye pain
Nausea
Vomiting
Red eyes
Blurry vision
Halos around lights
If you suddenly experience these symptoms, it is an emergency, and you need immediate medical attention to save your vision.
How do you treat Glaucoma?
The two most common ways to treat glaucoma are pressure-reducing medications and laser eye surgery. Medications to reduce IOP can be in the form of oral medicines or come as medicated eye drops.
In some cases, you may need both eye drops and pills to keep your IOP levels low. These medicines can help fluid drain out of your eye, reduce the amount of fluid produced, or both.
Laser eye surgery is the other most common glaucoma treatment. If you're using a laser to treat glaucoma, the goal is to create new drainage pathways in the blocked tissue in your eye.
Creating additional drains should help lower your IOP by giving eye fluid more ways to drain out of your eye. Laser procedures can also help to decrease the amount of fluid produced in your eyes.
Are you concerned you may have glaucoma? Schedule an appointment at EyeHealth Northwest in Portland, OR, to check for glaucoma.
---