Posted by: Eye Health Northwest in Glaucoma on May 16, 2023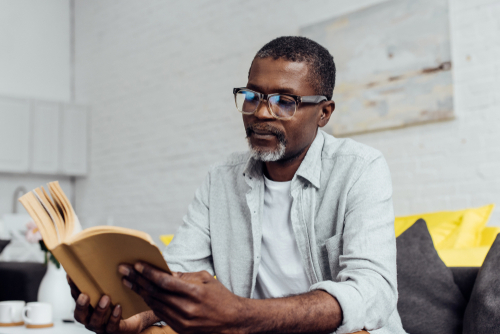 Vision loss from glaucoma can happen gradually over time, causing minimal symptoms, or it can develop rapidly and endanger your vision. In either case, regularly scheduled comprehensive eye exams can detect glaucoma early, and preventive measures can preserve your sight. 
Various forms of glaucoma damage the optic nerve, which carries visual information from the eye to the brain. Glaucoma's nickname, "the silent thief of sight," indicates that you may not notice any symptoms until it's too late and you've experienced permanent vision loss.
Keep reading to learn more about glaucoma, including how fast you can lose vision from the condition!
What Causes Glaucoma?
A healthy eye produces aqueous humor, a fluid that fills the front part of the eye and flows out through the pupil to reach the eye's drainage system. The goal is a balanced flow between fluid production and fluid drainage.
Intraocular pressure, or IOP, which is the inner pressure of the eye, is a way to measure eye health. High IOP often leads to glaucoma because increased eye pressure kills the fine nerve fibers within the optic nerve. The result is vision loss.
However, high IOP does not always develop into glaucoma, and not every case of glaucoma can be detected by elevated IOP.
What Types of Glaucoma Are There?
The two essential types of glaucoma to know are open-angle glaucoma and angle-closure glaucoma. Open-angle glaucoma is the most common type.
It usually develops slowly without any noticeable symptoms. In open-angle glaucoma, the drainage system is open and not blocked.
Angle-closure glaucoma is less common. However, it can be acute and cause vision damage quickly.
There may be eye pain, redness, and blurred vision. If you experience these symptoms, it's important to seek medical care right away.
What Are the Symptoms of Glaucoma?
Often there are no symptoms in the early stages. As the condition progresses, you might experience a loss of peripheral or side vision.
If you develop this symptom, it may make you feel like you're peering through a tunnel. Advanced glaucoma affects central vision, reducing sight until blindness occurs.
What Are the Risk Factors For Glaucoma?
Glaucoma risk increases with age, especially for individuals forty or older. Other risk factors include a family history of glaucoma, diabetes, extreme nearsightedness, and steroid medications taken over a long period of time.
People of African, Hispanic, or Asian descent have a higher risk of certain types of glaucoma. Annual eye exams are recommended if you're over the age of sixity, have a family history of glaucoma, or have high IOP.
How Do Eye Doctors Diagnose Glaucoma?
A comprehensive eye exam can detect glaucoma symptoms early. Eye pressure is measured along with corneal thickness.
The optic nerve is carefully examined through the dilated pupils. Visual field testing measures your peripheral vision. With ongoing exams and treatment, the progression of glaucoma can be slowed and even stopped, but any vision damage that results from glaucoma is irreversible.
How is Glaucoma Treated?
When caught early, glaucoma can often be managed. Depending on the type of glaucoma, treatment can include prescription eye drops to reduce IOP, surgery to open blocked channels and increase drainage, or certain laser surgery procedures to decrease aqueous humor production.
As with any condition, early detection makes a huge difference in outcomes. If you haven't had a glaucoma screening recently, make an appointment to see an eye doctor at EyeHealth Northwest.
Don't let the silent thief of sight reduce your quality of life!
Are you experiencing symptoms of glaucoma or have a family history of this eye condition? Schedule an appointment at EyeHealth Northwest in Hillsboro, OR, today!
---