Posted by: Eye Health Northwest in LASIK on July 28, 2020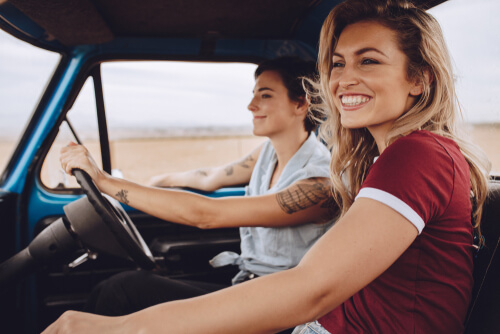 Are you wearing contact lenses every day? Do you wonder what life would be like if you didn't need glasses or contacts?
Glasses and contacts improve your vision, but they can also make your life more challenging. If you are thinking about getting LASIK, then it's worth talking to eye your doctor about it.
The first step to finding out if you can get LASIK is learning if you're a good candidate for the procedure. Since LASIK isn't medically necessary, it's up to you to decide if it's right for you.
It also matters if you qualify for the procedure. If you don't qualify, you can't get LASIK.
When deciding on the procedure, you need to listen to your surgeon. Ultimately, they decide if a patient meets the requirements for LASIK or not.
Wondering if you could be a good LASIK candidate? Keep reading for a few of the guidelines used to determine LASIK candidacy! 
You Meet FDA Guidelines For LASIK
To qualify for LASIK, your prescription needs to meet the FDA procedure guidelines. The guidelines are that you can have up to +6.00 diopters of hyperopia, +6.00 diopters of astigmatism, and at most -12.00 diopters of nearsightedness. In other words, if your prescription is too strong, you may not be able to get LASIK.
You're In Good Health
Another qualification you need to meet is to be in good health. There are certain medical conditions that can make it harder to recover after LASIK.
If you have one of these conditions, LASIK might not be a good idea. For this reason, you need to give your doctor your complete medical history. This is the only way they can know if you're healthy enough to undergo LASIK.
You Have a Stable Prescription and Good Eye Health
LASIK is FDA approved for patients who are 18 and older. Even if you're 18 years old, you might not be a good candidate for LASIK, at least not yet.
Most LASIK surgeons prefer patients be in their mid to late twenties. By this point, most people's vision has stabilized and will no longer change. To get LASIK, your prescription needs to have been stable for at least a year.
It's also important to have healthy eyes. This means your eyes are disease, injury, and infection free.
If you have any conditions like dry eye syndrome, you may need to hold off on getting LASIK until it's under control. Having healthy eyes is important for the recovery process.
You Have The Right Cornea Shape
To improve your vision, LASIK changes your cornea's shape. The cornea is what focuses light on your retina to create an image.
When the cornea is too thin or an abnormal shape, LASIK might not be as effective. Your doctor will measure the thickness and shape of your cornea to ensure you can get the results you want.
If your corneas are too thin, you may qualify for a different procedure like PRK instead.
You Have Realistic Expectations
LASIK is a successful procedure, but there are limitations. It is important that you talk with your doctor to learn what they are, so you are happy with the results.
You need to go into the procedure with realistic expectations. Most patients end up with 20/20 vision or better after LASIK, but it's not a guarantee.
Make sure to ask your eyedoctor any questions you have. You shouldn't go into LASIK with unrealistic expectations that you can never meet. This will only end in unhappiness. Be realistic and you'll be much happier!
Are you ready to book a LASIK consultation? Schedule your LASIK consultation at EyeHealth Northwest in Hillsboro, OR now! A lifetime of clear vision could be waiting for you!
---