Posted by: Eye Health Northwest in Cataracts, Uncategorized on September 23, 2022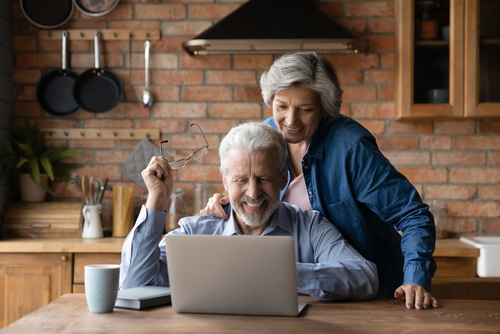 When you're consulting with the best cataract surgeon in Portland, you and your eye doctor will work as a team to determine the IOL that will provide you with the best outcome from cataract surgery. You may get several recommendations, and they will all be based on various factors like your budget and your vision goals.
Keep reading to learn more about what IOL the best cataract surgeon in Portland will recommend!
What's an IOL?
During cataract surgery, your cataract surgeon will remove the cloudy natural lens of your eye and replace it with an artificial intraocular lens or IOL. With rapid development bringing new lenses to the marketplace, you can weigh your options knowing you'll be able to choose the IOL that is best for you.
With more and more IOLs coming available, your cataract surgeon will customize your choices down to those that will work best for you and your visual concerns.
Asking the Right Questions
Your cataract surgeon will talk to you about the procedure and your lens options in-depth. They will likely ask you many questions to help guide their recommendations and your eventual choice.
You will also be asked about your budget so that they can narrow your options to align with your finances. Questions about your lifestyle will help determine what kind of lens is best to enable you to see correctly for the activities you do most frequently.
For example, if you are active and always on the move or relaxed and centered on reading, computing, or other hobbies involving close work, specific lenses may work better for you than others. And most important, your vision goals will outline what your expectations are.
Do you want to experience visual freedom with reduced dependency on glasses? Is being independent of contacts and prescription lenses important to you?
All these answers come into play when your cataract surgeon develops recommendations for you to consider.
Customizing Choices
As you can see, the same IOL won't be suitable for every person. Cataract surgery and lens replacement is not a one-size-fits-all procedure.
Your eye doctor considers each case individually to determine which IOL is best. Each recommendation is uniquely tailored to each person based on medical information, lifestyle habits, and long-term vision goals.
The best cataract surgeon will take a variety of factors into consideration. At EyeHealth Northwest, the following lenses are available, and some may be recommended to you based on your consultation:
Monofocal Wavefront lens
Wavefront is a design associated with the most development in cataract lens technology. It has a more sophisticated shape which results in sharper vision after cataract surgery.
It's a single-distance lens, so those choosing this IOL will still need to wear glasses for close viewing.
Toric Lens for Astigmatism
Those with astigmatism will want to look into a toric lens which corrects the blurriness associated with this condition. A toric lens will restore distance vision.
Multifocal Lens
If you want to see at a variety of distances and reduce your dependency on glasses after cataract surgery, a multifocal lens is a great option. The majority of people who choose a multifocal lens will be able to see distant objects and items up close without depending on glasses.
With a multifocal IOL implant, for most people watching television, driving, reading, or doing handwork such as knitting or crocheting will not require additional glasses.
Extended Depth of Focus Lens
These lenses provide an elongated focal point so that you have sharp vision when viewing both distance and intermediate range, such as computer work.
Light Adjustable Lens
The light-adjustable lens is a unique IOL that allows your eye doctor to customize your vision after cataract surgery. Because this lens allows your vision to be completely tailored, the outcome is exceptional clarity.
Do you want to learn more about what IOL options are available? Schedule an appointment at EyeHealth Northwest in Portland, OR, today!
---