Posted by: Eye Health Northwest in Cataracts on November 23, 2022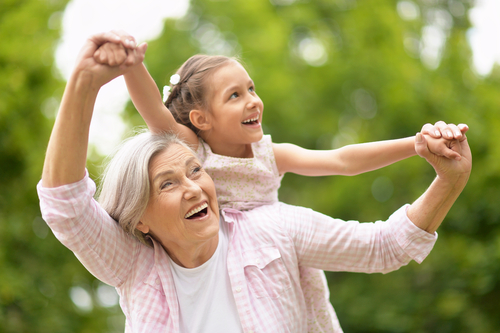 Choosing an intraocular lens is one of the most important yet challenging parts of the cataract surgery process. If you're eager to lessen your dependence on prescription glasses, you may want to consider a multifocal IOL and Extended Depth of Focus (EDOF) IOL. 
Keep reading to learn if an extended depth of focus IOL may be right for you!
Monofocal IOLs
Most insurance plans cover a standard cataract lens. A standard IOL is a monofocal lens, which will correct your vision at only one distance.
Most people who choose a monofocal IOL typically decide to have it set for distance vision correction. In this case, they would still need glasses for intermediate distance and up-close work.
If you're driving a car with a monofocal lens, traffic lights and street signs will be clearly visible, but you'll need glasses to see the dashboard and odometer.
Multifocal IOLs
For many people, worrying about glasses is an unwanted burden. They want a deluxe lens that will give them the freedom to see at a distance while also accommodating intermediate viewing.
This is what a multifocal lens provides. Those who choose multifocal IOLs are able to drive a car, read street signs, and see the dashboard clearly.
With a multifocal IOL, you will also have functional viewing of up-close objects, like reading a menu in a well-lit restaurant. Multifocal IOLs are not covered by insurance and will be an out-of-pocket expense.
Those who prioritize clear, sharp sight and understand that a deluxe lens is an investment in a more independent future often choose a multifocal IOL.
How Multifocal IOLs Work
Multifocal IOLs work by taking the light coming into the eye and splitting it into several points of focus. Like bifocal or trifocal glasses, there are different corrective zones, and the eye moves from zone to zone and readjusts its focus.
Distance viewing is sharp and clear. Those with multifocal IOLs also enjoy intermediate viewing without glasses and functional up-close viewing. In settings with dim light, reading glasses may be necessary.
What Are the Drawbacks of a Multifocal IOL?
Multifocal IOLs have tremendous advantages over monofocal IOLs, but there are limitations and possible outcomes that some patients find frustrating. The different points of focus used by multifocal IOLs create unwanted side effects.
Some individuals report seeing halos or glare with multifocal IOLs. This can make tasks like driving at night difficult.
For those who don't want this inconvenience and don't mind wearing glasses, monofocal IOLs are a better choice.
The EDOF IOL
Recent technology has produced a new kind of IOL, the extended depth of focus (EDOF) lens. An IOL with EDOF uses technology based on an elongated focal point rather than the multiple focal points of a multifocal IOL.
The EDOF IOL can allow you to experience excellent distance vision and good intermediate vision, so you'll be able to use a computer or read from a smartphone. They also minimize the chance of halos and glare obstructing your vision.
Choosing an EDOF
The functional up-close vision of the EDOF will work in most situations, but low lighting may be a challenge. If you're considering choosing an EDOF lens, it's important to be realistic and understand that you won't experience perfect vision across all distances.
However, you will be able to give up glasses for most viewing situations, particularly driving and doing computer work. Your eye doctor at EyeHealth Northwest will help you weigh your options and determine which option is based for you based on your vision goals and budget.
Taking all factors into account, an EDOF IOL may be the ideal choice for you.
Do you want to learn more about EDOF IOLs or determine if this lens is right for you? Schedule an appointment at EyeHealth Northwest in Happy Valley, OR, today!
---